Immerse yourself in a 3-day soft adventure through Vinh Long, Can Tho, and Chau Doc, exploring the lush Mekong Delta in southern Vietnam. Discover the fascinating lifestyle of the locals, indulge in sensational local cuisine, and participate in exotic activities. The travel pace is relaxed, and you'll enjoy comfortable accommodations at mid-range hotels.
General Information

Tour Route: Saigon – Ben Tre – Can Tho – Chau Doc – Vinh Long – Cai Be – Saigon
Duration: 3 Days/ 2 Nights
Transportation: Road Bike
Travel Style: Road Cycling
Start/ End: Ho Chi Minh City (Saigon)/ Ho Chi Minh City (Saigon)
Full Itinerary
Day 1: Sai Gon – Ben Tre – Can Tho

At 8:30 a.m., you will be picked up from your hotel and taken to Ben Tre, known as the Coconut Land of Vietnam. Embark on a boat trip along the Ham Luong River, exploring the vibrant coconut trade on the water. Visit Thanh Bach Coconut Candy Factory to learn about the manufacturing process. Meet locals, have lunch on Son Phu Island, and explore the countryside by bicycle or horse-cart. Stop at a sleeping-mat village, and enjoy coconut juice tea and cakes. Continue along the river to Ben Tre Market before heading to Can Tho for an overnight stay.
Note: Bicycle tours can be replaced with Xe Loi (motorbike-pulled cart) rides.
Day 2: Can Tho Floating Market/ Can Tho – Chau Doc
Start your day with a delightful breakfast at the hotel and set off on a captivating boat trip to the famous Cai Rang Floating Market. Immerse yourself in the vibrant atmosphere as local traders exchange an array of produce from the Mekong Delta. Spend about an hour exploring the unique offerings of this enchanting market.
After returning to the hotel to gather your belongings and check out, continue your journey through the lush Mekong Delta to Chau Doc, a charming border town. Discover the fascinating Cham communities that inhabit the Mekong's waterways, gaining insights into their way of life and rich cultural heritage. As the afternoon unfolds, embark on a scenic drive to Sam Mountain, a majestic landmark in the region. Witness the breathtaking sunset that graces the skies over Vietnam and Cambodia, creating a mesmerizing panorama.
Finally, settle in for a comfortable overnight stay in Chau Doc, reflecting on the unforgettable experiences and memories created during your Mekong Delta exploration.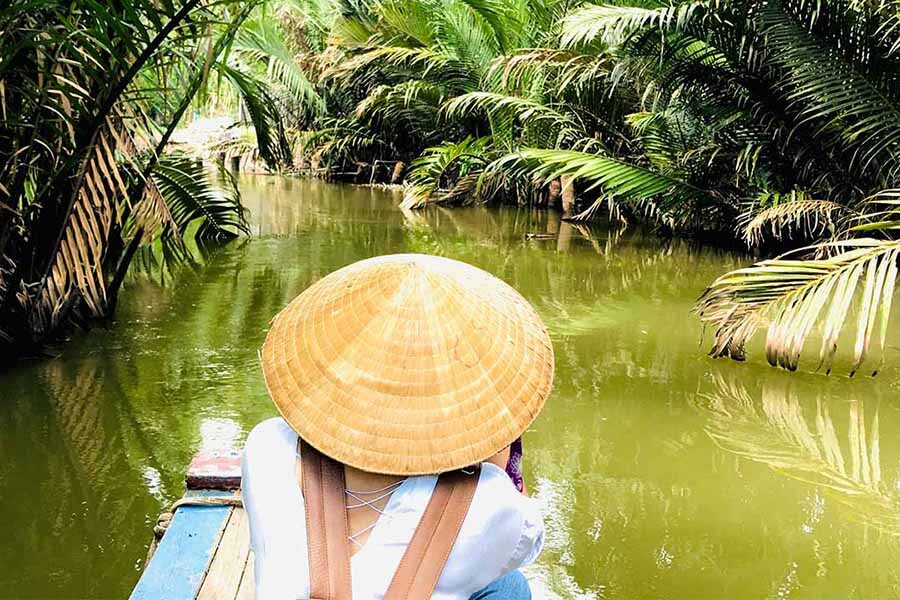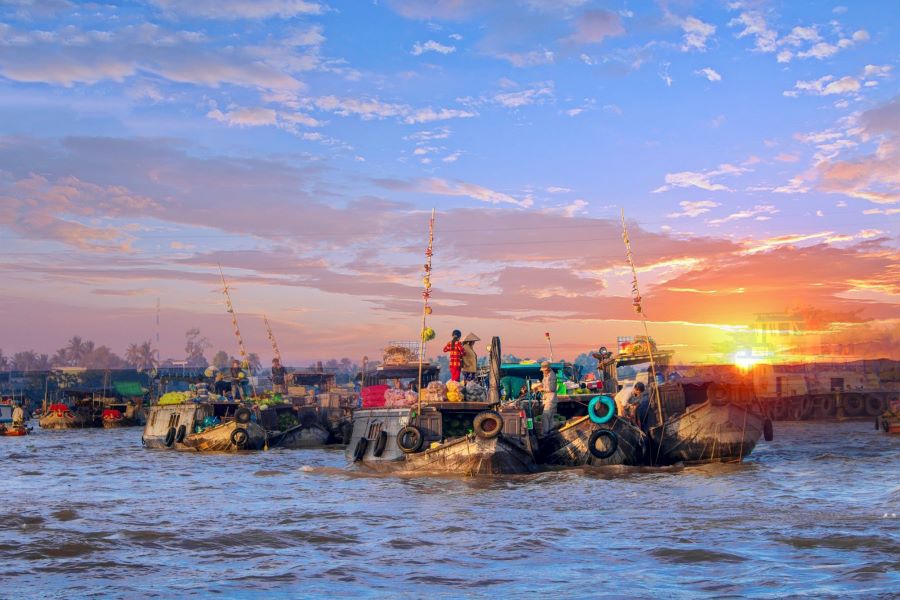 Day 3: Chau Doc – Vinh Long – Cai Be – Sai Gon
Enjoy a delicious breakfast at the hotel before starting your road trip back to Vinh Long. Once there, embark on an exotic cruise along the Mekong River, exploring the enchanting islands of Vinh Long. Indulge in a tasty lunch at a local restaurant during the cruise. Our journey concludes at Cai Be, where we disembark the boat and take a car back to Saigon. We hope you had a fantastic adventure with Paradissa Travel, filled with memorable experiences.