Central Highland Tours from Ho Chi Minh City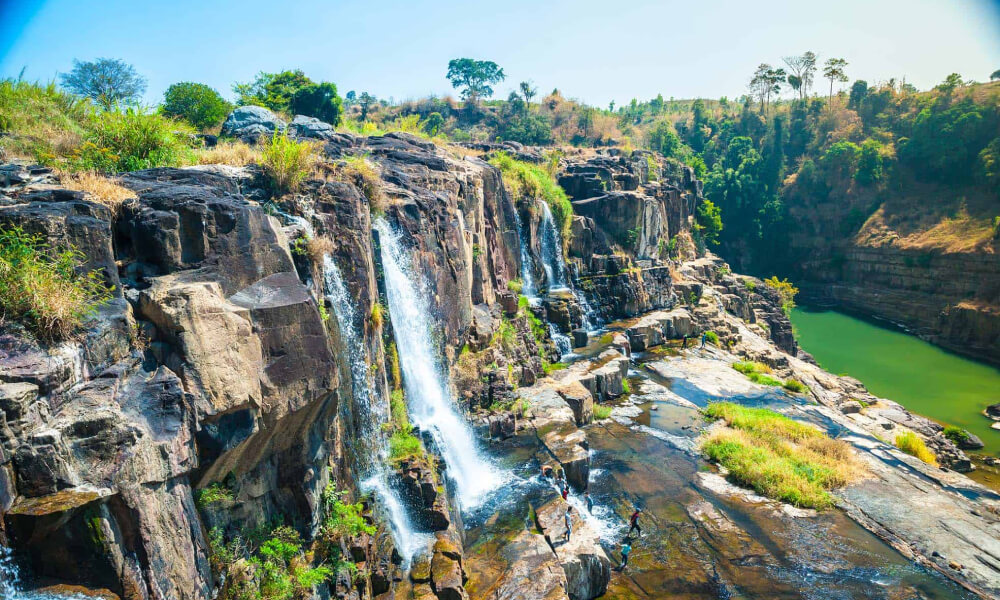 Welcome to Central Highlands, a gateway to the captivating wonders of Vietnam's enchanting Central Highlands. As a cherished venture of Saigon Local Tours, we invite you to embark on an extraordinary journey that unveils the hidden treasures of this majestic region.
Nestled amidst emerald hills and lush landscapes, the Central Highlands is a realm of breathtaking beauty, rich cultural heritage, and warm-hearted locals. Our expertly curated itineraries offer an immersive experience, allowing you to explore the region's authentic charm and delve deep into its storied history.
Whether you seek adrenaline-pumping adventures, cultural immersion, or simply a serene escape into nature's embrace, Central Highland Tours promises to exceed your expectations. Embrace the spirit of exploration and let Saigon Local Tours be your trusted companion as we embark on an unforgettable odyssey through the mystical Central Highlands. Get ready to create cherished memories and experience the soul-stirring essence of Vietnam's hidden gem. The journey begins here!
Tour Route: Saigon - Pleiku - Konklor Birdge - Kontum Catheral - Mang Den - Pleiku - Saigon
Tour Highlights
Immerse in Pleiku and Kontum's mesmerizing landscapes and culture in a 2-day adventure from Saigon.
Visit attractions like Minh Thanh Pagoda and Kon K'lor Bridge, experiencing unique architecture and local traditions.
Discover the scenic T'Nung Lake and Pa Sy Waterfall, surrounded by stunning natural beauty and legends.
Connect with Mo Nam ethnic people in Kon Pring village.
Enjoy local specialties, from grilled chicken to Lam rice.
Tour Route: Ho Chi Minh City - Da Lat - Lak Lake - Draysap Falls - Buon Me Thuot City - Ho Chi Minh City
Tour Highlights
Immerse yourself in local life with visits to ethnic minority villages, traditional silk centers, and pagodas.
Experience the beauty of Elephant waterfall, picturesque rice paddies, and stunning Draysap and Gia Long waterfalls.
Interact with locals, learn about weasel coffee, and embark on a boat trip to a remote village on Lak Lake.
Savor central highland specialties like fresh spring rolls, creating a memorable gastronomic experience.