Phu My Shore Excursions & Ho Chi Minh City Tours from Cruise Port
It's hard to find in Vietnam a place that can be crazier, more crowded, and more dynamic than Ho Chi Minh City. The city has been crowned for its own bests. From the unending traffic, vibrant shops to the sparkling city lights, Phu My Shore Excursions introduce tourists to a city never sleeps.
Saigon has a typically tropical climate with two distinct seasons which are the rain season and the dry season. In the circle of nature, while the rainy season lasts from June to November, the dry season is from December to May. However, the ideal time to relish in Ho Chi Minh shore excursions is always any time around the year. You will see the friendly smiles of adorable locals giving you a home-like feeling. Ho Chi Minh City is a place to be undergone rather than seen!
Whether Saigon is a historical site, a bustling market, or a dynamic city. Ho Chi Minh day tours from cruise port offer tourists varied options for day trips in Saigon with distinct interests. Pick up any product available or contact us for your tailor-made Saigon itinerary.
The commercial hub of Ho Chi Minh City is home to plenty of shopping places from luxury malls to local markets. In this Phu My shore excursion, visit traditional art XQ showrooms, a lacquerware shop, Saigon Square, Vincom Center, and the bustling Ben Thanh Market.
---
Things to Do for Ho Chi Minh City Day Tour from Cruise Port & Phu My Shore Excursions
Whether you are on a three-month cruise traveling around the world or on a one-week cruise exploring Southeast Asia, Phu My Shore Excursions to Ho Chi Minh City will always bring you wonderful experiences. You will have the chance to explore the unique architectural style of the famous buildings and try the traditional cuisine in this city. Here are some essential guides for the best Ho Chi Minh City day tour from a cruise port.
Top Tourist Attractions in Ho Chi Minh City Tour from Cruise Port
Bustling Ben Thanh Market
Actually, you cannot find any other place more bustling than Ben Thanh Market for your travel time in Ho Chi Minh city. It provides a wide variety of goods from clothes, shoes, accessories, jewelry, crafts to food, spices. It can be seen as an ideal place for various kinds of souvenirs that you can take back for your homies. Strolling around the market and pick anything as a special gift from Vietnam.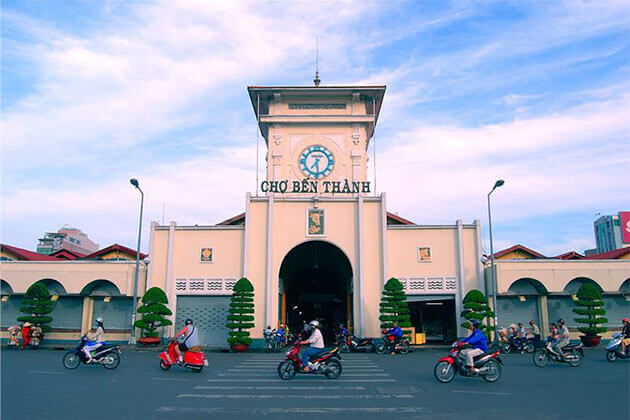 Address
: Le Loi, Ben Thanh Ward, District 1, Ho Chi Minh City
Historical Cu Chi Tunnels
Always be one of the must-see destinations on the bucket travel list for a Phu My shore excursion, Cu Chi Tunnel is a complicated underground system. The tunnel is home to living areas, meeting offices, combat bases, weapon factories, hiding places, and even hospitals for wounded soldiers. All the tunnels are man-made without any help from modern machines. In the past, the tunnels used to be a horrific battlefield that a large number of Vietnamese and American soldiers sacrificed. Nowadays, Cu Chi Tunnel is a well-known attraction for both Vietnamese and foreign tourists.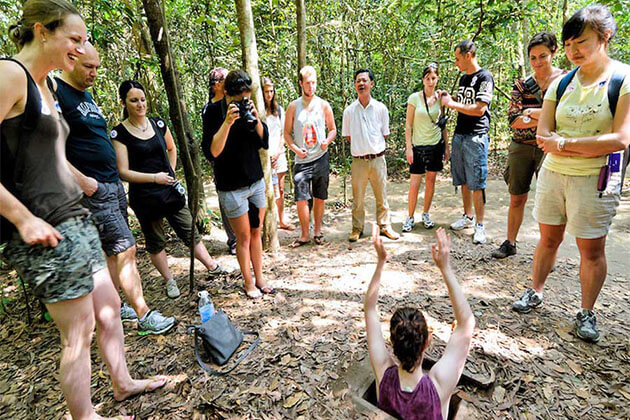 Address:
TL15, Phu Hiep, Ho Chi Minh City
Independence Palace
Known as one of the finest colonial structures in Saigon, Independence Palace is the symbol of the victory and territorial integrity of Vietnam. The Palace symbolizes the traditional philosophy, Eastern rituals and the personality of Vietnamese people.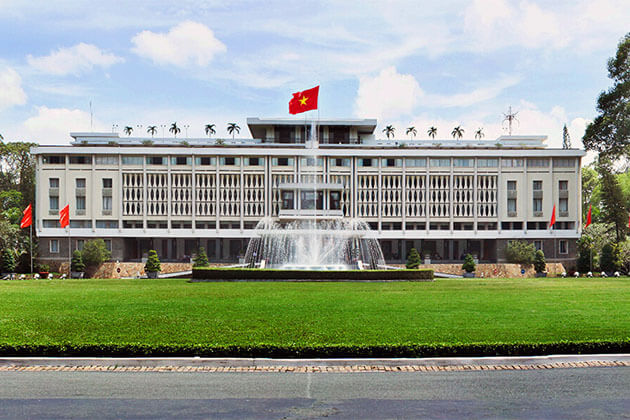 In the past, it was the former presidential home and workplace as well as the witness of history through the two Vietnam wars by the French and American colonists. Thanks to its historical values, the Palace attracts a great number of domestic as well as foreign tourists and now it is still utilized to host important events in the city.
Address:
135 Nam Ky Khoi Nghia, District 1, Ho Chi Minh City
Ho Chi Minh City Museum
A visit to Ho Chi Minh City Museum from Phu My shore excursions cannot be ignored. The Ho Chi Minh City Museum which used to be home to the Cochinchina's governor is an impressive Neo-classical building. The museum tells the story of the struggle for independence through archaeological artifacts, old maps of the city, ceramics as well as displays of traditional marriages of its various ethnic minorities.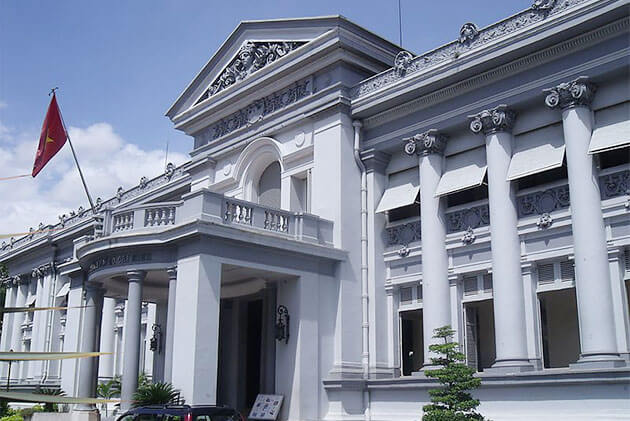 Address:
65 Ly Tu Trong, Ben Nghe Ward, District 1, Ho Chi Minh City
War Remnant Museum
If you are excited about learning about the devastating war in Vietnam, the War Remnant Museum – one of the most famous attractions in your Ho Chi Minh City tour from cruise port - is the ideal place for you. The museum reflects a lot of events and stories through many collections of pictures, articles, and exhibitions of remnants like weapons used in the American phase of the Vietnam Wars.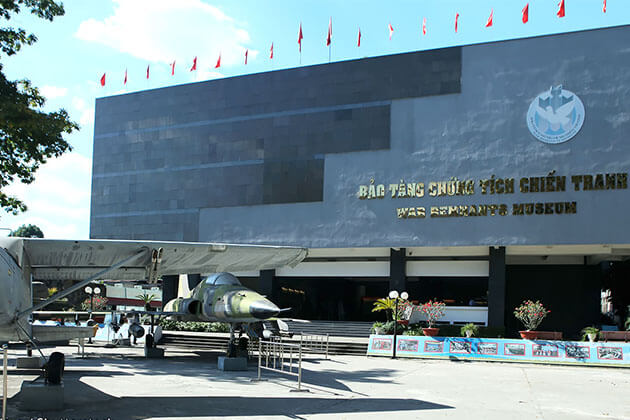 Address:
28 Vo Van Tan, Ward 6, District 3, Ho Chi Minh City
Notre Dame Cathedral
Situated right in the heart of Ho Chi Minh City, Notre Dame Cathedral is a unique architectural landmark that cannot be missed in any Ho Chi Minh City day tour from Phu My cruise port. Constructed between 1863 and 1880, the cathedral was designed according to the unique style of neo-Romanesque architecture from the 19th century. Ho Chi Minh Notre Dame Cathedral was intended to be a place for French colonialists to worship and a symbol of the French colony. This well-preserved ancient construction locates on Cong Xa Paris Street, near other must-visit attractions like Independence Palace and Central Post Office.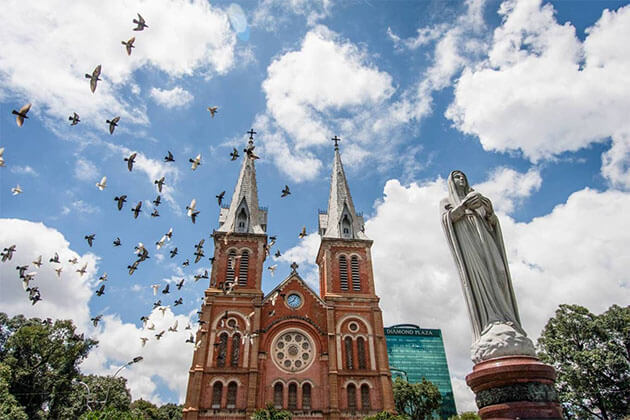 Address:
1 Paris Commune Street, District 1, Ho Chi Minh City
Try Unique Vietnamese Cuisine
Com Tam - Broken Rice
Com Tam is known as one of the most popular dishes in the South of Vietnam. It is usually served with broken rice, grilled ribs, fried egg, grilled prawns, thinly shredded pork and sliced cucumber, tomato and vegetables. The savory taste of this dish will completely amaze you.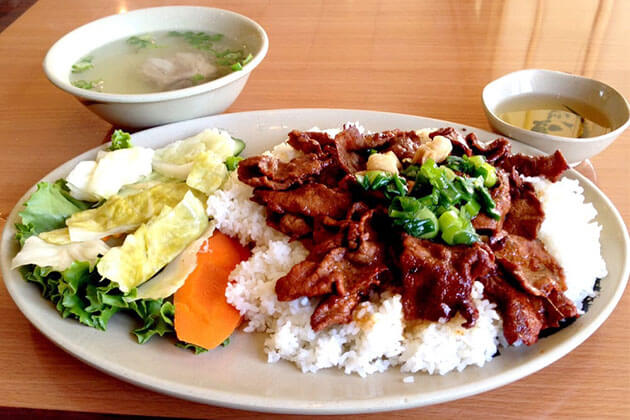 Price:
25.000 VND – 70.000 VND
Banh Xeo - Vietnamese Pancake
Banh Xeo or Vietnamese Pancake is a crispy crepe with pork, shrimp, and bean sprouts together with the garnish of fresh herbs. Cut it into small slices, roll it up in rice paper or lettuce leaves, dip it into the special sauce and enjoy it.
Price:
15.000 VND – 55.000 VND
Pho
Pho can be seen everywhere from street stalls to expensive restaurants in Vietnam. This dish consists of the salty broth, fresh rice noodles, herb,s and chicken or beef. It's cheap, tasty and always available.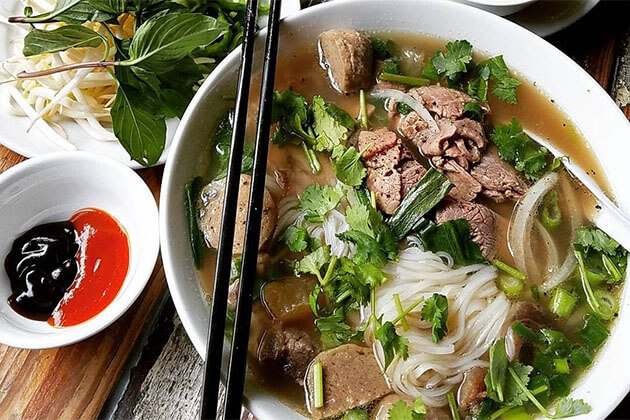 Price:
from 40.000 VND
How to get Ho Chi Minh City from Phu My Port
Phu My port is a famous port in Ho Chi Minh City, approximately 90 kilometers from the city center. This is the port at which many large cruise ships such as Azamara, Princess Cruises, and American Hollands regularly dock.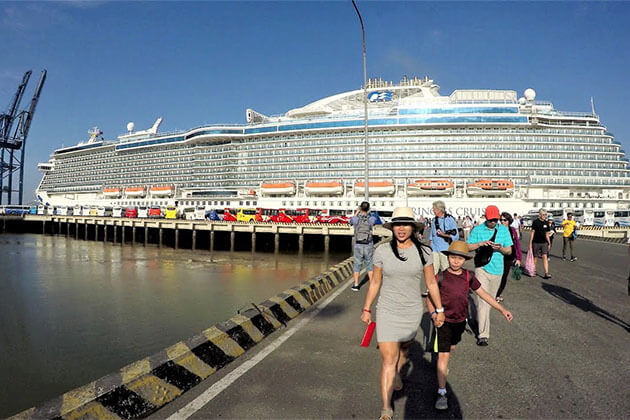 There are very few taxis parked at the port gate, and these are first come first served. Don't forget to negotiate the toll fees, parking fees, and the waiting time fees with the driver before getting into the taxi. If you have many members in your group and need a bigger vehicle, contact a tour agency in Ho Chi Minh City. Also, you can pre-book a city tour with a travel agency to be ensured to have enough time to visit the city and back to the harbor.