Ho Chi Minh City Luxury Golf Tours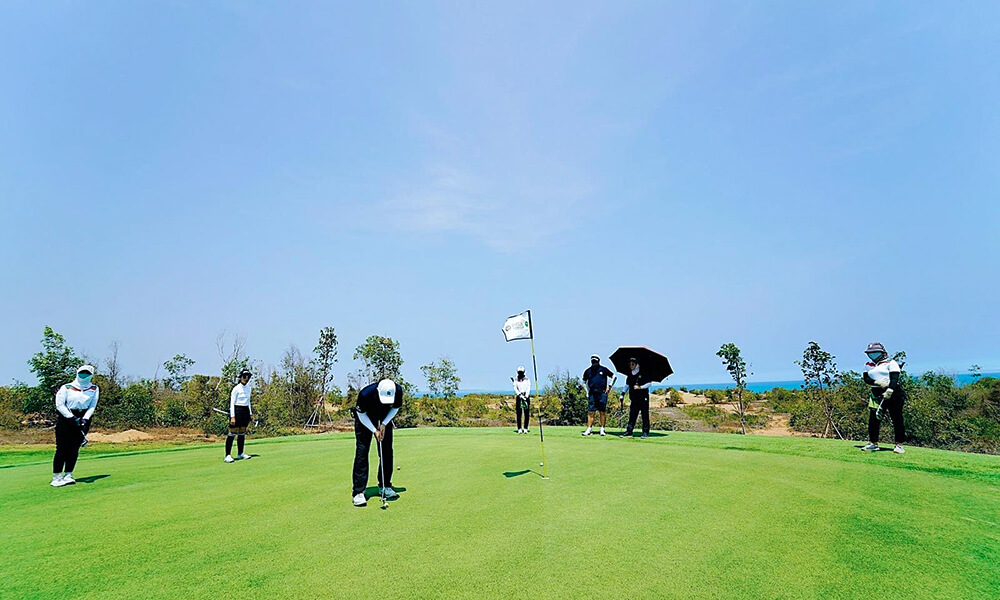 Discover the enchanting allure of Ho Chi Minh City with Saigon Local Tour. Unleash a captivating blend of French architecture, modern skyscrapers, and ornate Buddhist temples. Indulge in the city's vibrant nightlife, with an array of upscale restaurants, lively bars, and rooftop venues. Experience the best of Ho Chi Minh City with our exclusive Ho Chi Minh City Luxury Golf Tours. Immerse yourself in luxury with prestigious golf courses nestled amidst breathtaking landscapes, complemented by the city's finest accommodations and a delectable array of culinary delights. Trust Saigon Local Tour to create an unforgettable journey, combining luxury, golf, and cultural exploration in the heart of this captivating city.
Top Ho Chi Minh City Luxury Golf Tour Packages
Tour Route: Long Thanh Gofl Club - Notre Dame Cathedral - Place of Jade Emperor - Ben Thanh Market - Tan Son Nhat Gofl Club - Vinh Trang Pagoda - Mekong River
Tour Highlights
Enjoy world-class golfing with breathtaking views at renowned courses like Long Thanh and Tan Son Nhat.
Explore Saigon's heritage, including Notre Dame Cathedral and the Palace of the Jade Emperor.
Indulge in delicious Vietnamese cuisine during a flavorful lunch.
Immerse yourself in the vibrant atmosphere of Ben Thanh Market, sampling street food and browsing colorful stalls.
Discover the beauty of the Mekong Delta, visiting Vinh Trang Pagoda and cruising along the serene river.
Tour Route: Ho Chi Minh City - Phan Thiet
Tour Highlights
Play at the prestigious Vietnam Golf & Country Club in Ho Chi Minh City and the PGA NovaWorld Phan Thiet.
Explore vibrant Ho Chi Minh City.
Enjoy the serene beaches, stunning coastal scenery, and leisure time at a beachfront resort.
Experience exceptional golf facilities, challenging fairways, and beautiful surroundings at top-rated golf courses.
Delve into the local culture through sightseeing, dining, and interactions with friendly locals.
Tour Route: Vietnam Gofl & Country Club - Independence Place - Ben Thanh Market
Tour Highlights
Experience a 3-day golfing adventure in the vibrant city of Ho Chi Minh City.
Tee off at Vietnam Golf & Country Club, the premier 36-hole golf club in Vietnam.
Enjoy the convenience of being near the city while playing at a renowned golf course.
Explore Ho Chi Minh City's famous attractions, including the Independence Palace and Ben Thanh Market.
Immerse yourself in the rich history and culture of Vietnam.