Day Tours & Excursions from Ho Chi Minh City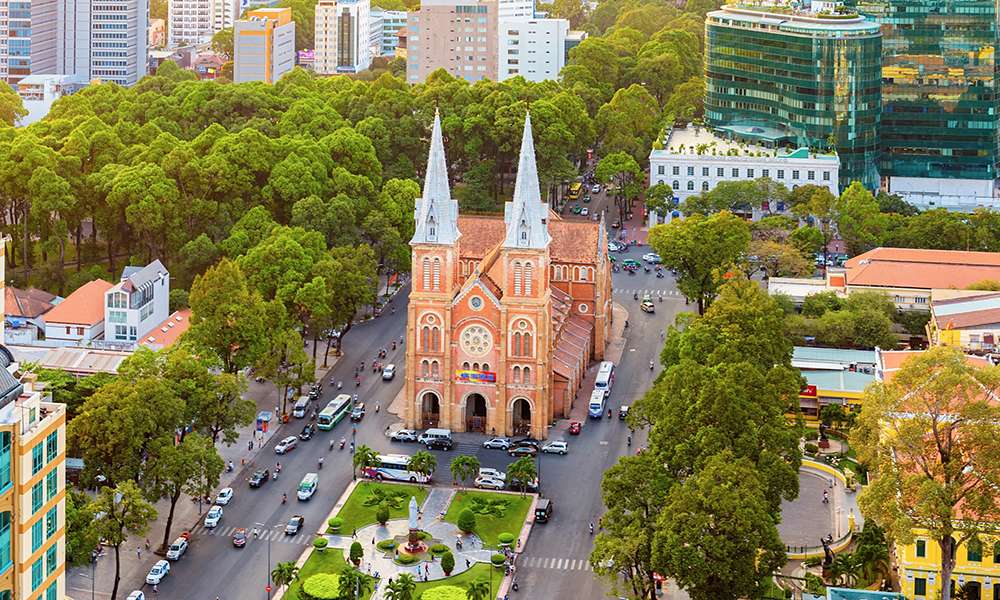 Embark on a journey of exploration with our diverse day tours and excursions across Vietnam. Discover the coastal charm of Vung Tau, where stunning ocean vistas and temperate weather create a perfect getaway. Experience the enchanting allure of Dalat, known for its romantic beauty and picturesque landscapes. Immerse yourself in the natural wonders of Mui Ne, with its pristine beaches and mesmerizing sand dunes. Delight in the coastal city of Nha Trang, renowned for its white-sand beaches and vibrant marine life.
Venture into the wilderness of Nam Cat Tien National Park, a haven for wildlife enthusiasts and nature lovers alike. Traverse the captivating landscapes of the Central Highlands, where lush greenery and cultural diversity abound. For a taste of urban energy, indulge in a Saigon local tour, exploring the vibrant streets and cultural treasures of Ho Chi Minh City. Our enchanting day tours and excursions are designed to create cherished memories of your journey through fascinating Vietnam. Let Saigon Local Tour be your guide to immersive experiences and hidden gems as we take you on an unforgettable exploration of Vietnam's diverse landscapes.
Top Day Tours & Excursions 2023 – 2024
Tour Route: Saigon - Pleiku - Konklor Birdge - Kontum Catheral - Mang Den - Pleiku - Saigon
Tour Highlights
Immerse in Pleiku and Kontum's mesmerizing landscapes and culture in a 2-day adventure from Saigon.
Visit attractions like Minh Thanh Pagoda and Kon K'lor Bridge, experiencing unique architecture and local traditions.
Discover the scenic T'Nung Lake and Pa Sy Waterfall, surrounded by stunning natural beauty and legends.
Connect with Mo Nam ethnic people in Kon Pring village.
Enjoy local specialties, from grilled chicken to Lam rice.