General Information of Tour in Nam Cat Tien Park
Tour Route: Ho Chi Minh City (Saigon) – Nam Cat Tien National Park – Ho Chi Minh city
Duration: 3 Days/ 2 Nights
Departure Date: Any time you wish
Start/ End: Ho Chi Minh City/ Ho Chi Minh City
Brief Itinerary
Day 1: Ho Chi Minh City (Saigon) – Nam Cat Tien National Park (L, D)
Day 2: Nam Cat Tien Park Exploration (B, L, D)
Day 3: Nam Cat Tien Park – Ho Chi Minh City (B, L)
Full Nam Cat Tien Tour Itinerary
Day 1: Ho Chi Minh City (Saigon) – Nam Cat Tien National Park (L, D)
At 8:00 am, you will meet our guide & driver who takes you to Nam Cat Tien National Park (170km from Ho Chi Minh city). Pass the large areas of rubber plantations en-route before branching off the highway on a rough track to get the park.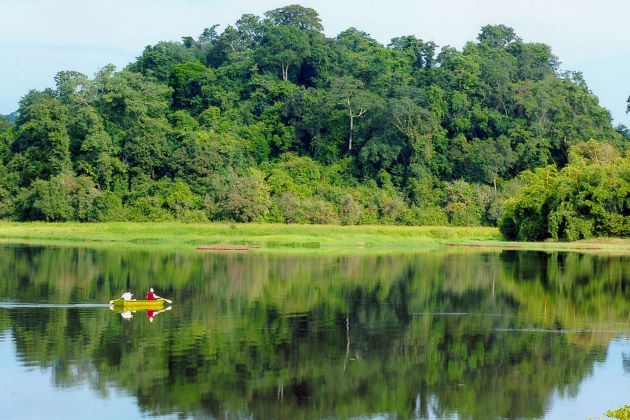 Upon arrival the park, you will see the incredible diversity of birds, mammals in the forest and the wetland habitats of Nam Cat Tien park, which consists of an estimated 230 species of birds & a myriad of endangered birds to be found in their dinner.
After a quick lunch, we spend time birding along the road from the park headquarter. Savor the special dinner of Southern Vietnam while watching some animal at the headquarters.
Stay overnight in Nam Cat Tien.
Day 2: Nam Cat Tien Park Exploration (B, L, D)
Waken up early in the morning by the sound of nature and enjoy breakfast. We will then discover the forest by bike to capture the beauty of heaven waterfall and botanical garden. After that, we will enjoy lunch and have a short break.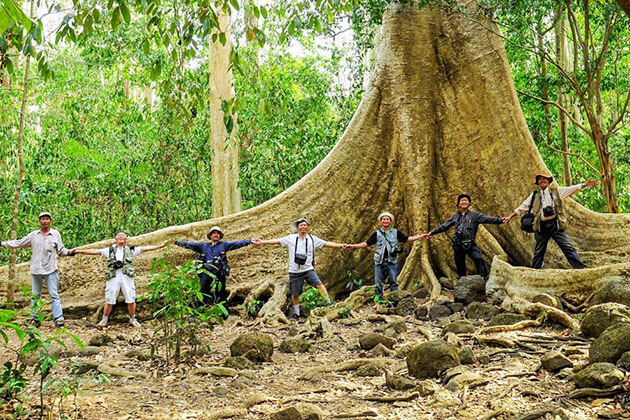 After lunch, take a 6-km drive through the forest to witness species listed in the World Red Book. Some of the animals we can see here include Bronze-winged Jacana, lesser adjutant, and Purple Heron. In addition, look out for the Orange-breasted Trogon and Pale-headed Woodpecker amongst others. Overnight in Crocodile Lake.
Day 3: Nam Cat Tien Park – Ho Chi Minh City (B, L)
As a daily early morning song, satisfy your soul by listening to the nice songs of birds. Breakfast prepared for the next four-hour trekking to see the Crocodiles swamp and back to the park headquarter for lunch.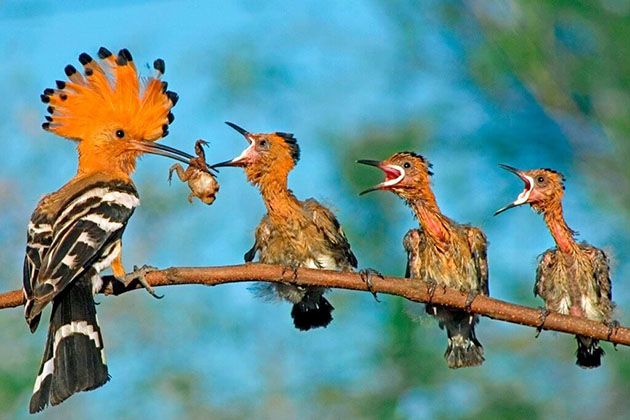 Later on, hop on our vehicle for turning back to Saigon. Your three-day tour explores Nam Cat Tien National Park ends here.