General Information
Tour Route: Ho Chi Minh City – Dong Nai – Nam Cat Tien Park – Ho Chi Minh City
Duration: 2 Days/ 1 Nights
Start/ End: Ho Chi Minh City/Ho Chi Minh City
Active Level: Moderation
Highlights of 2-day Nam Cat Tien National Park Tour
Enjoy the scenic drive through the picturesque villages
Admire the former volcanic crater
Experience the jungle trek through Nam Cat Tien Park
Gain a unique experience with an animal watch by Jeep at night
Discover the diversity of Vietnam's flora and fauna
Feast on delicious meals of Southern Vietnam
Brief Itinerary
Day 1: Ho Chi Minh City – Nam Cat Tien (L, D)
Day 2: Nam Cat Tien – Ho Chi Minh City (B, L)
Full Itinerary
Introduction to Nam Cat Tien National Park

Nam Cat Tien National Park covers a total area of 72,000 hectares and belongs to three provinces. Being one of the largest areas of lowland tropical forest left in Vietnam, it features special tourism activities such as bird-watching, camping, boating, and green tourism. The park is home to about 600 varieties of plants, 240 types of birds, and 50 species of mammals, including the one-horn Javan rhinoceros, one of several endangered mammals from Vietnam listed in the World Red Book.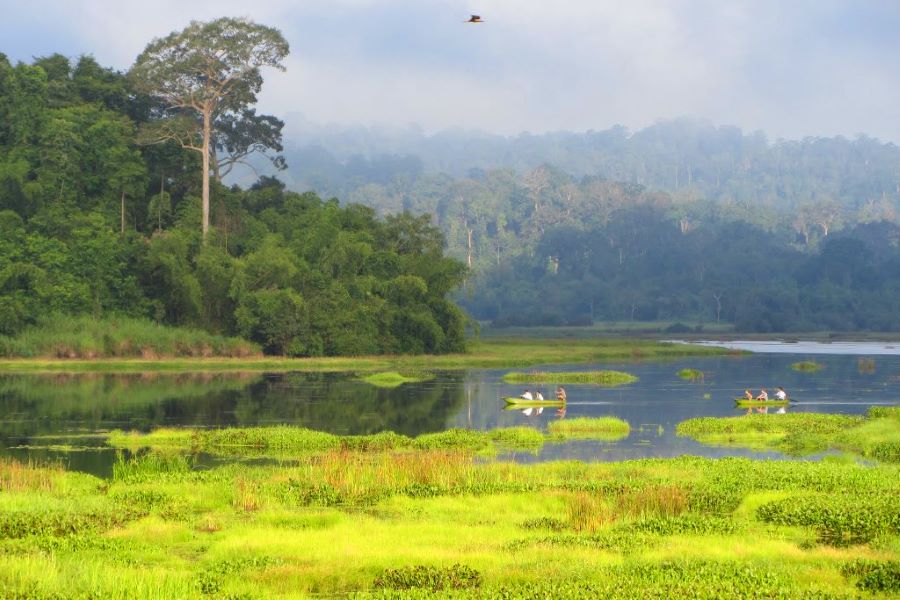 Day 1: Ho Chi Minh City – Nam Cat Tien (L, D)
Leaving Ho Chi Minh City at 8 AM, head to the northern city along Highway 1 then branching off National Highway 20 that leads us to a former volcanic crater, known as Lava tubes. Crossing the Dong Nai River to enter the Cat Tien National Park enables visitors to kick off their wildlife experience. After about 3.5 hours of driving, we arrive at the Nam Cat Tien National Park. On arrival, we will be met by a local guide then check-in and followed by lunch.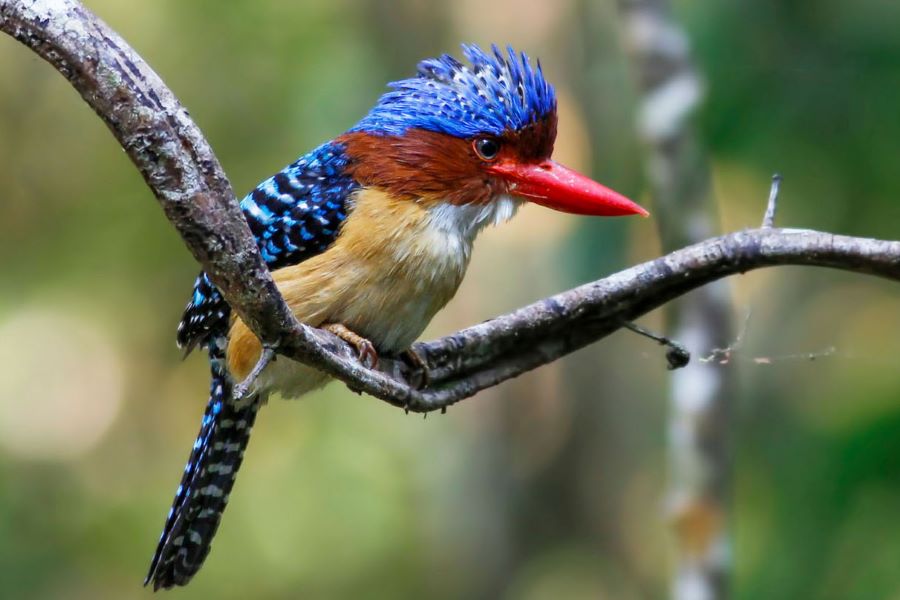 In the afternoon we start walking 8km along the ecologic route: sites of Lagerstroemia Ovalfolia (BangLang), Tetrameles nudiflora (Tung), Cycas rumphii (Thien Tue), Ancistrolandus Tectorius (Trung quan), Afzelia cyclocarpa (Go). Then we transfer back to the center of town for having dinner. At night around 8.00 PM, our Jeep will transfer us to Ta Lai buffer zone for animal spotting (view animals at night).
Day 2: Nam Cat Tien – Ho Chi Minh City (B, L)
Take 9km transfer by jeep inside the park to the junction, where we turn off the main route for 5km trekking to Crocodile lake station. A short break at the lake watching tower, then trek to the main road again.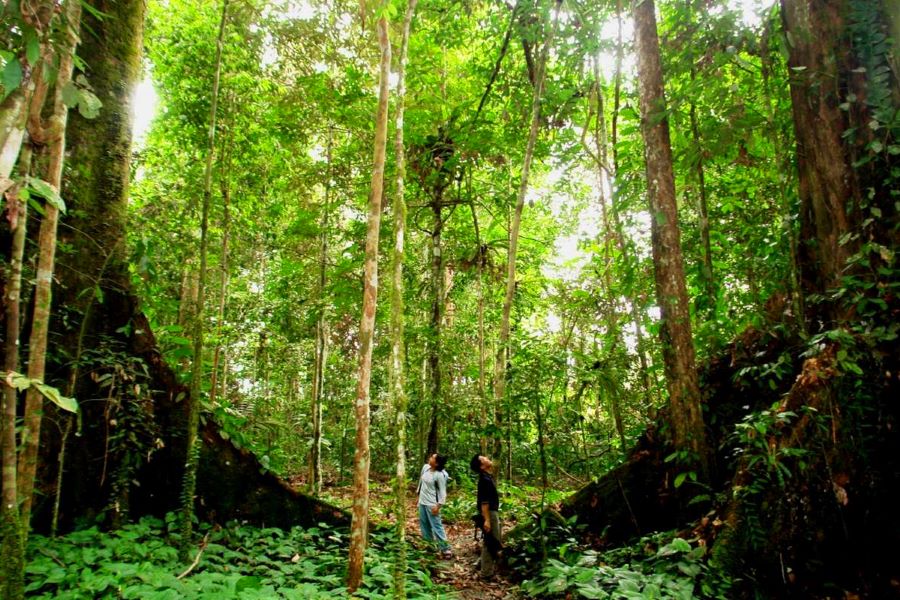 Jeep picks up and transfers back to the center of the park. Check out the room and have our lunch in the park before leaving. Take a ferry crossing the river then heading back to Ho Chi Minh by our awaiting bus. Your Ho Chi Minh City day tour to Nam Cat Tien National Park ends.
Special note: You are recommended to wear long trousers, a good pair of walking boots and bring torches, water, and insect repellent.