Ho Chi Minh City Tours & Day Trips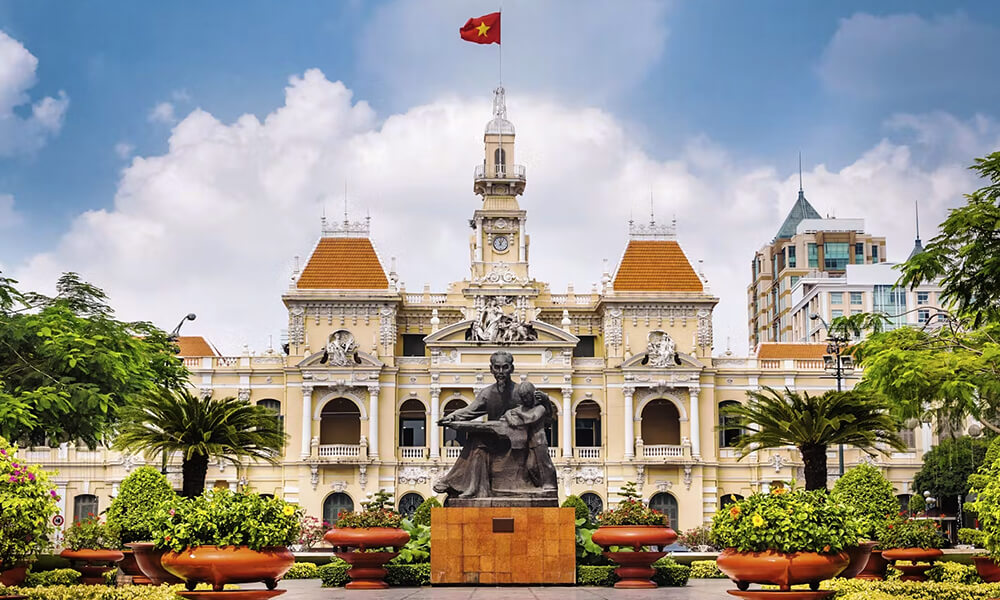 Being one of the most prominent tourist destinations in Vietnam, Ho Chi Minh City (formerly known as Saigon) houses many classic French buildings, skyscrapers as well as ornate Buddhist pagodas and temples dating back to the 18th century. Also, Ho Chi Minh city has been known as "a city never sleeps", it has vibrant nightlife and tourists will have many amazing choices for a night out with a variety of fancy restaurants, lively bars, nightclubs, and rooftop bars.
To ensure that you have the chance to experience the best of this charming city, Saigon Local Tour – the top leading travel agency in Vietnam offers you various options for awesome tours & day trips in Ho Chi Minh City that suit every interest, budget, and group size.
Top Favorite Ho Chi Minh City Tours 2023 – 2024
Tour Route: Cao Dai Temple - Ba Den Mountain - Cu Chi Tunnels
Tour Highlights
Explore the intriguing Cao Dai Temple in Tay Ninh, a fusion of Buddhism, Taoism, Confucianism, and Christianity.
Enjoy a breathtaking cable car journey to Ba Den Mountain Peak.
Discover the historic Cu Chi Tunnels, an extensive underground network used during American wars.
Gain insights into Vietnam's history, culture, and religious practices throughout the tour.
---
Things to Do & See For Tours in Ho Chi Minh City | Essential Guides
Known as "The Pearl of the Far-East", Ho Chi Minh City (or Saigon) is situated in the heart of the Southern region of Vietnam. This charming city draws the attention of millions of domestic and foreign visitors each year with many attractive tourist destinations. When traveling to Ho Chi Minh City, you can find many colonial buildings, skyscrapers together with modern shopping and entertainment centers. Saigon is worth discovering and below are top things to do and see in this city.
Top Tourist Attractions in Ho Chi Minh City Tours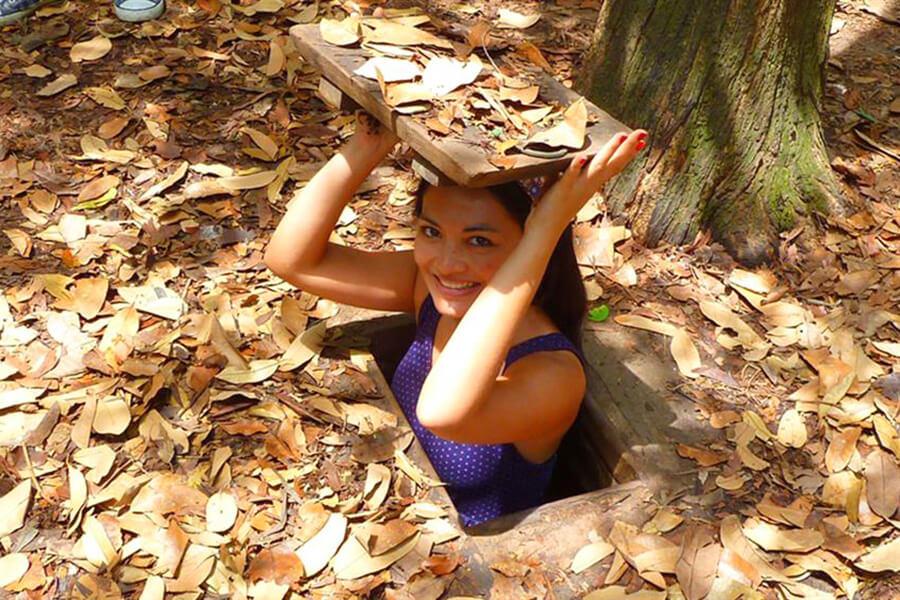 Cu Chi Tunnels
Step into history at the
Cu Chi Tunnels
in Saigon, Vietnam, as part of an immersive Ho Chi Minh City tour. This extraordinary site takes you on a journey through the underground world that played a crucial role during the Vietnam War. As you descend into the depths of these narrow passageways, a sense of awe washes over you. Imagine the courage it took for the Vietnamese fighters to navigate this intricate network, relying on their ingenuity and resourcefulness to outsmart their adversaries. Marvel at the hidden entrances cleverly concealed beneath foliage or disguised as everyday objects, revealing the strategic brilliance of those who defended their land. Explore the secret chambers that once provided refuge, housing not only soldiers but also hospitals, command centers, and even schools.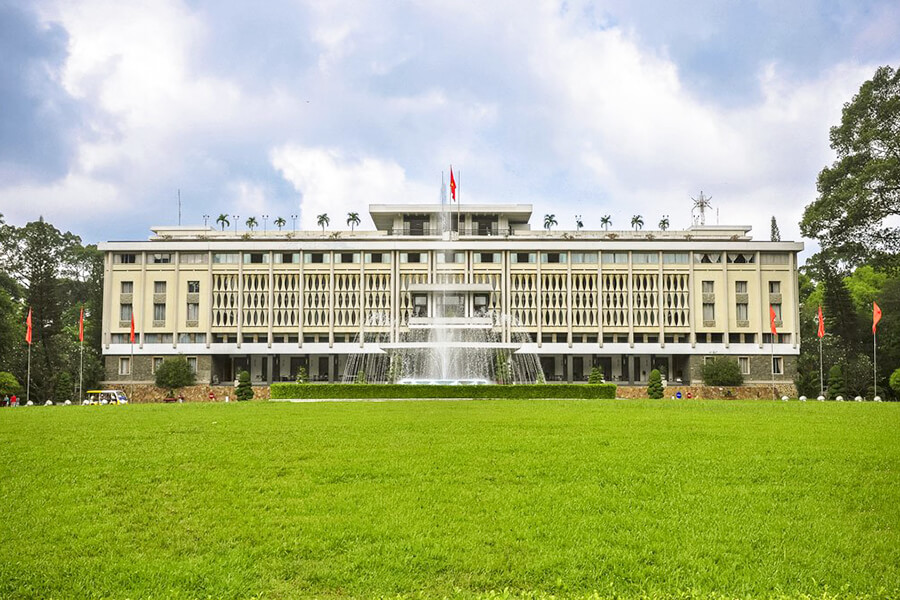 Reunification Palace
Embark on a captivating Ho Chi Minh City tour that includes a visit to the
Reunification Palace
in Saigon, Vietnam. This remarkable structure invites visitors to delve into a chapter of the nation's captivating past. As you step foot into this iconic structure, you are transported back to the turbulent era of the Vietnam War. This magnificent palace witnessed pivotal moments, including the fall of Saigon and the reunification of North and South Vietnam. Explore the opulent rooms, each meticulously preserved to reflect the grandeur of the bygone era. From the presidential office to the conference rooms, immerse yourself in the ambiance of power and diplomacy. Stroll through the sprawling gardens, adorned with lush greenery and serene fountains, offering a serene contrast to the palace's historical significance.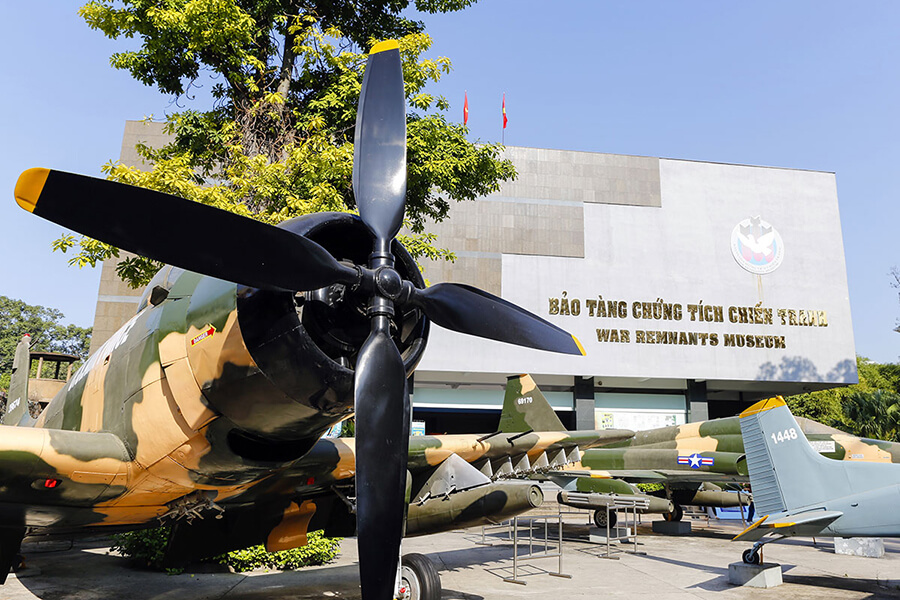 War Remnants Museum
Enrich your Saigon local tour with a visit to the
War Remnants Museum
. The War Remnants Museum is a place of profound historical significance. This remarkable institution serves as a bridge between the past and the present, offering visitors an opportunity to delve into the tumultuous era of the Vietnam War. The museum's exhibits, ranging from photographs and artifacts to immersive displays, provide a haunting and visceral exploration of the war's impact on both soldiers and civilians. Gain a deeper understanding of the human stories behind the conflict and bear witness to the resilience and strength of the Vietnamese people. Through its compelling narrative, the War Remnants Museum serves as a catalyst for reflection, compassion, and a fervent desire for a more peaceful future.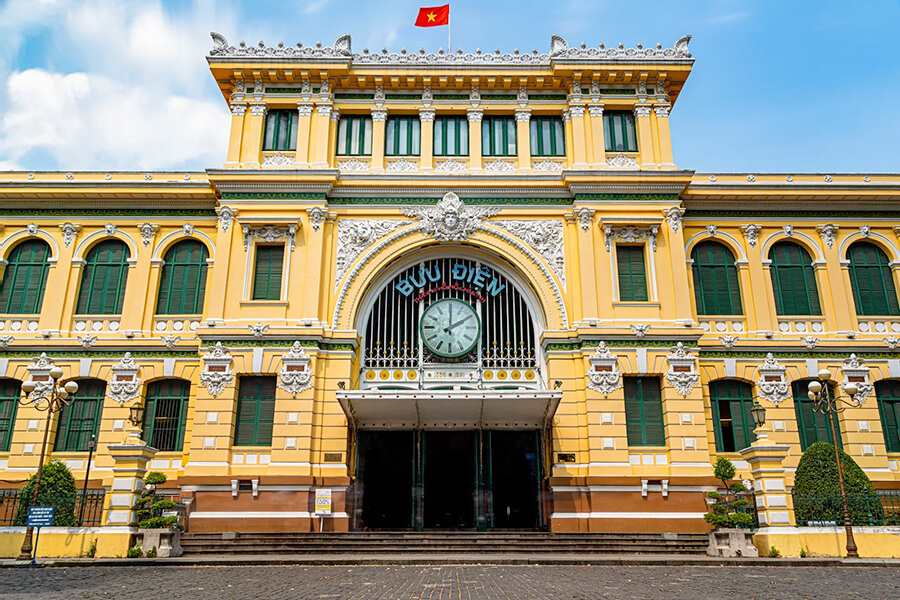 Saigon Central Post Office
Situated at the city center,
Saigon Central Post Office
is the largest post office in Vietnam. It is the perfect combination of Western architecture and Oriental decorations. Especially, there are two maps on two sides on the entrance: "Saigon et ses environs 1892" describes Saigon in the past and "Lignes téléraphiques du Sud Vietnam et du Cambodge 1936" depicts the telegraph lines of the South of Vietnam and Cambodia. The post office also has 38 customer counters service. Tourists in Ho Chi Minh City tours visiting this building admire the unique architectural style and immerse themselves in the nostalgic world with post office boxes and phone booths.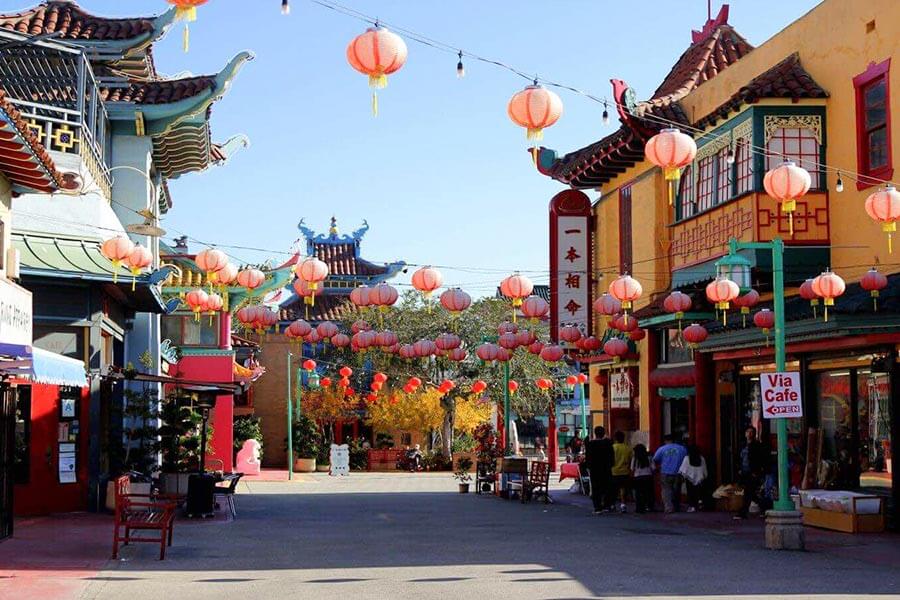 Saigon Chinatown
Chinatown
, the convergence of Chinese people living together in Ho Chi Minh City, has still preserved their precious culture and architecture dating thousands of years. It has long been one of the most attractive destinations in any tours in Ho Chi Minh City. Saigon Chinatown, also known as Cho Lon, was first established in the late 1700s when a large number of Hoa, an ethnic Chinese minority resided in Vietnam. Over hundreds of years, this area grew in size and population with many ancient temples, pagodas, markets, and houses constructed according to the Chinese architectural style. Tourists visiting Saigon Chinatown feel like to be in a Chinese old town several centuries ago. You can visit Thien Hau Pagoda, Luong Nhu Hoc Lantern Street, Ha Chuong Assembly Hall… and savor special foods such as dim sum, roasted duck, chicken stew with herbs…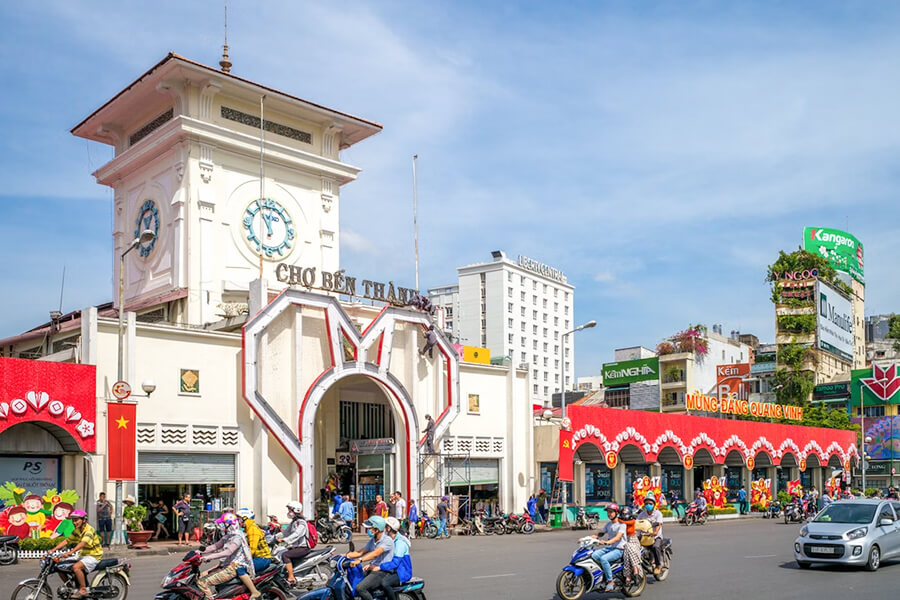 Ben Thanh Market
Uncover the magic of Saigon's beating heart with a visit to the renowned
Ben Thanh Market
during your exclusive Ho Chi Minh City day trips. As you wander through its labyrinthine alleys, you'll encounter a treasure trove of local delights. Engage in friendly haggling with enthusiastic vendors over handicrafts, jewelry, and artwork, all reflecting the skill and creativity of the Vietnamese artisans. Indulge your taste buds in the tantalizing array of street food stalls, where sizzling noodles, aromatic spices, and exotic fruits beckon the adventurous eater. The market's vibrant energy, colorful displays, and the constant buzz of commerce create an atmosphere that is both exhilarating and enchanting. Let the spirit of Ben Thanh Market envelop you as you embrace the sights, sounds, and tastes that define the essence of Saigon's bustling soul.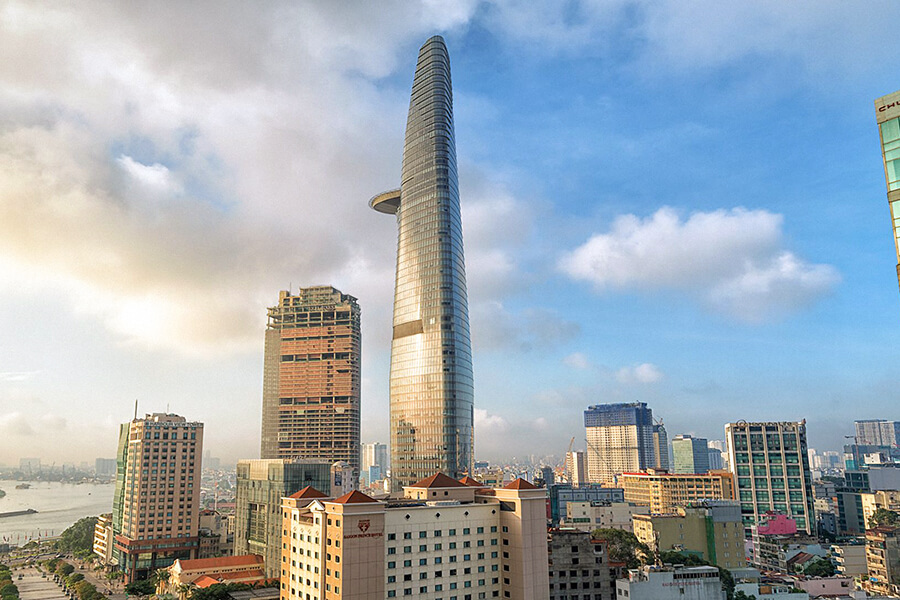 Bitexco Financial Tower
Bitexco Financial Tower
– Saigon Sky Deck is known as the tallest skyscraper in Ho Chi Minh City with an impressive height of 262 meters. With the design concept is taken from the shape of the lotus bud, Bitexco Financial Tower is considered as the symbol of beauty and the fast development of the city's economy. The highlight of the tower is the Sky Deck on the 49th floor where visitors can easily enjoy the full sight of Ho Chi Minh City and Saigon River and have the chance to use modern facilities and services. Tourists can comfortably shop, eat, watch movies or take photos. Additionally, travelers also can enjoy the poetic space of Eon51 Café on the 51st floor of the Bitexco Financial Tower. When visiting the building, tourists do not have to pay. However, if you want to visit Saigon Sky Deck, you are required to buy tickets.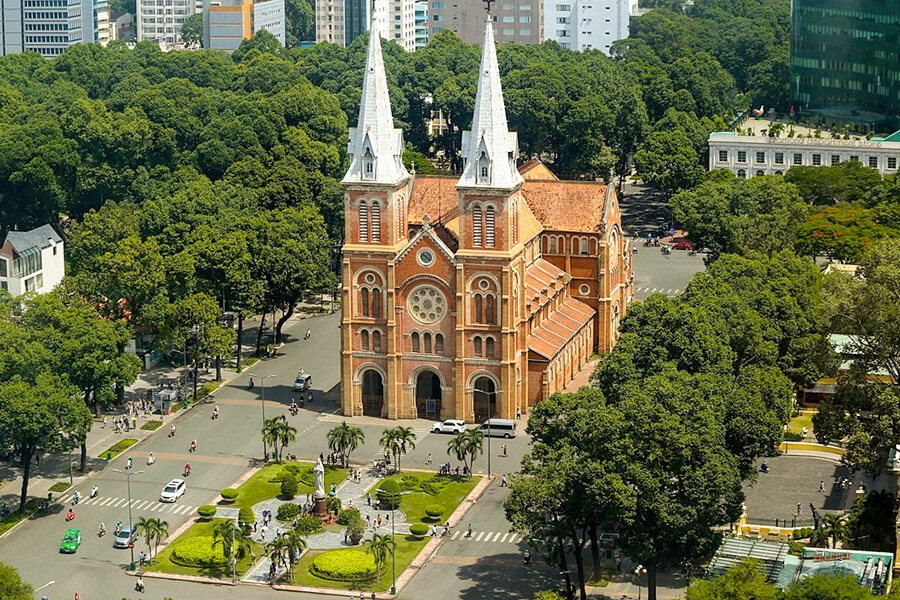 Saigon Notre - Dame Cathedral
The iconic
Saigon Notre-Dame Cathedral
, a timeless symbol of grace and devotion in Saigon, Vietnam. With its striking red-brick facade and towering spires, this majestic cathedral captivates the imagination and draws visitors from near and far. Step inside to witness the resplendent interior adorned with stunning stained glass windows, illuminating the sacred space with a kaleidoscope of colors. Built in the late 19th century, this architectural marvel stands as a testament to the enduring legacy of French colonial influence in Vietnam. Saigon Notre-Dame Cathedral beckons both the faithful and curious souls alike to bask in its serene ambiance, embrace its spiritual aura, and admire the harmonious blend of cultures that have shaped this remarkable place of worship.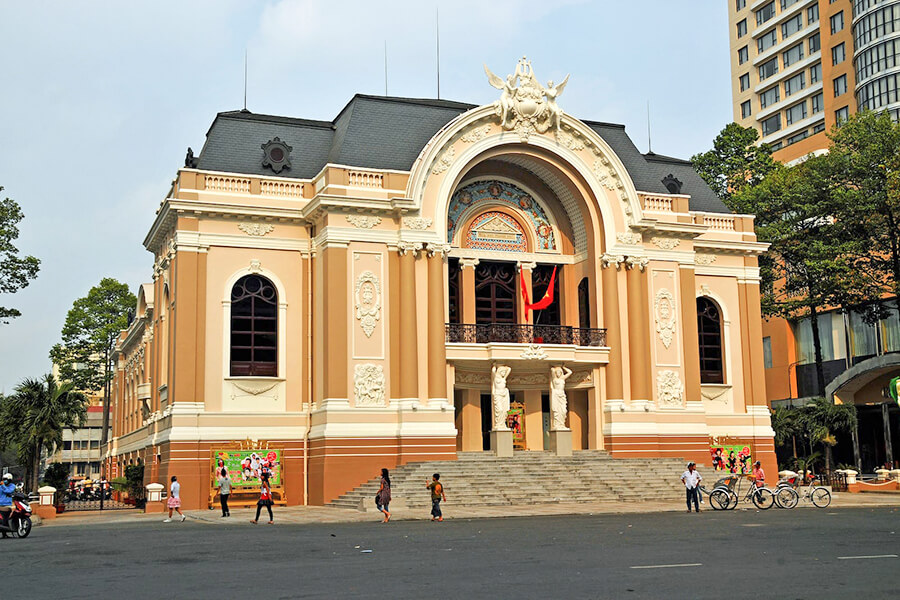 Saigon Opera House
Immerse yourself in the grandeur of the Saigon Opera House, a cultural gem nestled in the heart of Ho Chi Minh City, Vietnam. Amidst the delights of your Ho Chi Minh City tour, an exploration of the Saigon Opera House is an absolute must. Admire the French Colonial-inspired façade, adorned with ornate details and a majestic clock tower, reminiscent of a bygone era. Step inside the opulent theater and be transported to a world of elegance and artistic excellence. Marvel at the intricate ceiling frescoes, lavish chandeliers, and plush velvet seats that have witnessed countless captivating performances. From classical ballets to symphony concerts and Vietnamese opera, this cultural haven offers a rich program of artistic expression. Let the enchanting ambiance of the Saigon Opera House enchant you as you become part of the city's vibrant cultural tapestry.
Best Time to Visit Saigon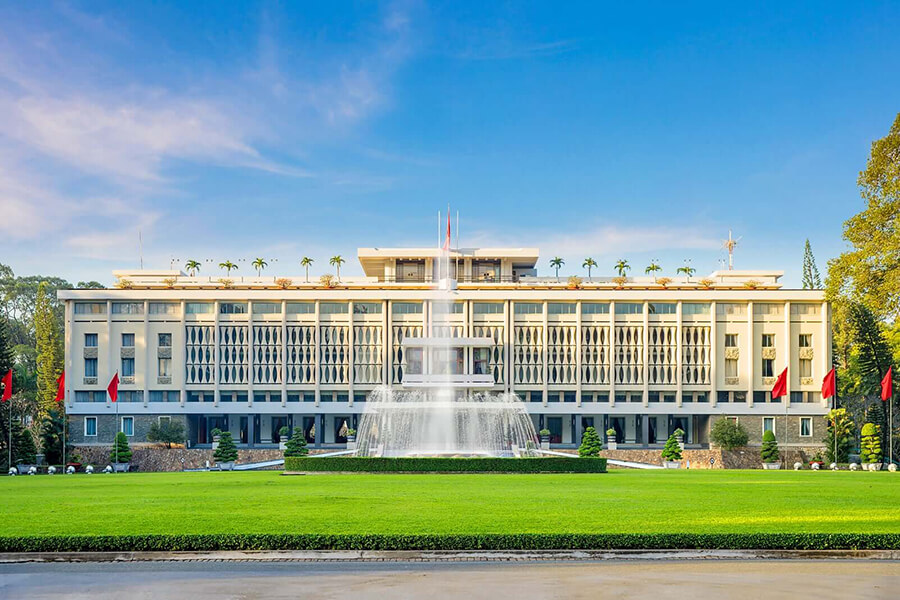 The climate in Ho Chi Minh City is quite nice, warm all year and rarely has severe natural disasters. It is a tropical climate with two main distinct seasons: the dry season (November – April) and the wet season (May – October). If you enjoy the warm sunshine and have a wonderful journey with many exciting activities including doing shopping, visiting famous architectural structures, and savoring the unique cuisine… this is a great time for you as this period is appreciated to be the time when Saigon is at its best with a balmy atmosphere and colorful flowers. Also, there are many festivals and cultural activities including the Tet holiday, Lantern Festival, and Christmas. Traveling when it is in the rainy season, tourists can choose a lovely café with a poetic space to experience the trip in your way. However, this period seems to be not an ideal condition to travel because of the heavy rains throughout both daytime and nighttime that make people feel uncomfortable.
How to Get to Ho Chi Minh City
If you want to get to Ho Chi Minh City by air, you need to take a flight to Tan Son Nhat International airport located in Tan Binh District, Ho Chi Minh City, with direct flights from Southeast Asia, Asia, the Middle East, Europe, and Australia. Domestically, there are daily flights from big cities including Hanoi, Danang, Hue, and others that have 3-4 flights per week. From Hanoi to Saigon, 30 daily flights are operated by Vietnam Airlines, Jetstar Pacific, Air Mekong, and Vietjet Air.