General Information
Duration: 3 Days/ 2 Nights
Tour Route: Ho Chi Minh City – Truc Lam Zen Monastery – Dalat Night Market – Crazy House – Dalat Flower Park – Datanla Waterfall – Ho Chi Minh City
Departure Date: Any Time You Wish
Start/ End: Ho Chi Minh City/ Ho Chi Minh City
Full Itinerary
Day 1: Ho Chi Minh City – Flight to Dalat (L, D)
In the morning, you will catch a domestic flight from Ho Chi Minh City to Dalat, a charming city nestled in the Central Highlands. Upon arrival in Dalat, you will be transferred to your hotel. Take some time to relax and enjoy the pleasant climate and serene surroundings of this picturesque destination. Visit the iconic Truc Lam Zen Monastery, known for its peaceful ambiance and panoramic views.
In the evening, experience the vibrant energy of Dalat by visiting the famous Dalat Night Market. Wander through the lively stalls offering a variety of local products, souvenirs, and delicious street food. Immerse yourself in the bustling atmosphere and indulge in the flavors and sights of this vibrant night market.
Day 2: Dalat City Tour (B, L, D)
Embark on an exciting exploration of Dalat, known as the "City of Eternal Spring," renowned for its beautiful landscapes and unique attractions. Begin your day by visiting the extraordinary Crazy House, an architectural masterpiece that resembles a whimsical fairytale castle. Marvel at its unconventional design and explore its maze-like interior. Continue your journey to the enchanting Dalat Flower Park, where a vibrant display of flowers and plants greet you. Take in the fragrant aromas and immerse yourself in the natural beauty that surrounds you.
In the afternoon, admire the intricate mosaic art adorning the pagoda and marvel at its unique architectural features. Prepare for an exhilarating experience at the Datanla Waterfall. Feel the rush of adrenaline as you navigate the cascading waters and take a memorable ride on the Alpine Coaster, an exciting and thrilling adventure.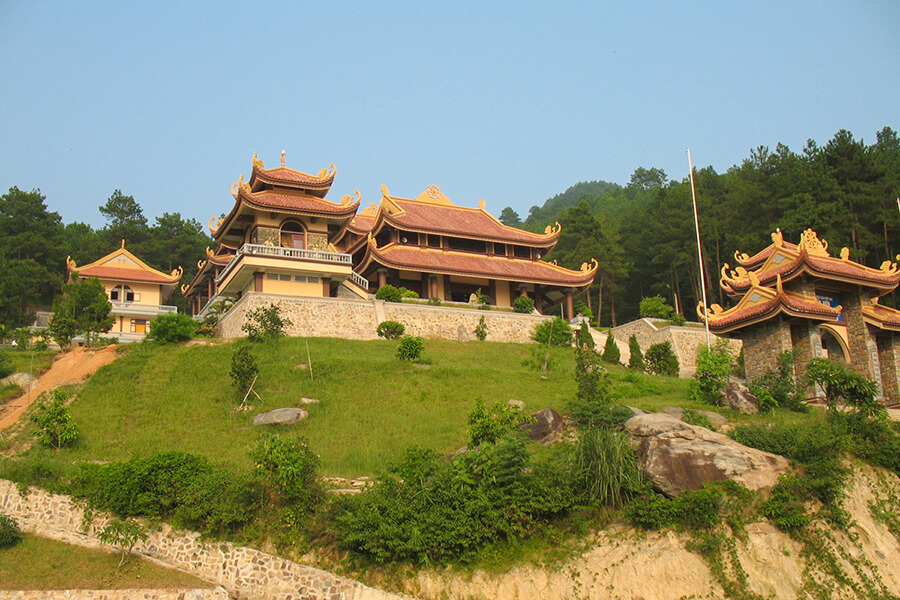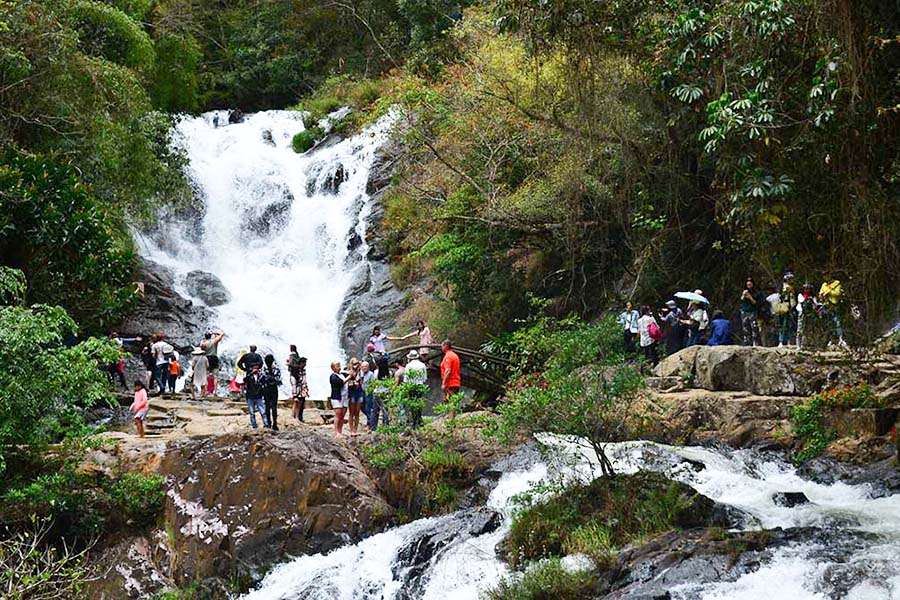 Day 3: Dalat Countryside Excursion and Departure (B)
Begin your day with a visit to a traditional silk factory, where you'll gain insight into the fascinating silk production process. Learn about the intricate techniques involved in transforming raw silk into exquisite fabrics and witness skilled artisans at work. Bid farewell to Dalat as you transfer to the airport for your departure flight. Your Dalat – Saigon tour ends.