General Information
Tour Route: Saigon – Vinh Long – Binh Thuy Ancient House – Con Son Island – Dong Thap – Saigon
Duration: 3 Days/ 2 Nights
Departure Date: Any Time You Wish
Start/ End: Ho Chi Minh City/ Ho Chi Minh City
Brief Itinerary

Day 1: Departure from Saigon, explore Vinh Long with activities at Vinh Sang Tourist Area. 
Day 2: Visit Binh Thuy Ancient House, take a boat tour to Con Son Island, experience local culture, and enjoy dinner with local specialties. 
Day 3: Visit Dong Thap, explore Xeo Quyt Tourist Area and its preserved tunnels, and return to Saigon with a stop for shopping.
Full Itinerary
Day 1: Departure – Vinh Long Homestay

In the morning, at 5:30 AM, you will be picked up by Saigon Local Tour's guide and vehicle in Saigon. Departure will be towards the Mekong Delta region, passing famous landmarks such as Go Den, Ben Luc, and Tan An (Long An province) known for their specialty products. Enjoy a delicious breakfast at Trung Luong around 6:30 AM.
After breakfast, the group will head to Vinh Sang Pier for exciting exploration. Visit an African ostrich farm to learn about their lives and economic value. Experience the rice wine-making process and savor the rice wine on-site. Engage in unique activities at Vinh Sang Tourist Area, including ostrich riding and crocodile fishing, which are included in the tour price. You can also participate in traditional folk games and enjoy the refreshing Co Chien River in the swimming and water-sliding area.
At11:30 AM, have a delightful lunch at a restaurant. In the afternoon, board the boat back to the mainland, check in for some rest, and arrive in Vinh Long City. Check in at the hotel and indulge in a dinner in Vinh Long. Afterward, you can enjoy some free time to explore the vibrant nightlife.
Day 2: Vinh Long – Can Tho – Con Son Island
In the morning, start your day with breakfast at the hotel. At 9:00 AM, check out and begin your journey to Can Tho. Along the way, make a visit to the historic Binh Thuy Ancient House. By 11:00 AM, enjoy a delicious lunch and proceed to check in at the hotel.
In the afternoon, at 2:00 PM, embark on a boat and set off for the Can Tho Con Son Island Tour, renowned for its breathtaking landscapes and abundant fruit gardens. Cruise along the Hau River to reach Con Son Fishing Village, where you can explore the fish farming model with approximately 50 fishing rafts. Engage in feeding the fish and capture memorable photos. Continue your journey along the Hau River to Con Son Island, strolling through the village amidst fish ponds and lush gardens. Arrive at a local household on Con Son Island, where you will receive a warm welcome with a refreshing drink made from Sa Ke leaves and Dinh Lang herb.
Experience the art of crafting traditional Southern Vietnamese cakes, including "banh la mit," "banh kep cuon," and "banh thuc linh." Depending on the season, you'll have the opportunity to visit a rambutan or pomelo garden, where you can pick and savor the delicious fruits. Witness the renowned technique of "flying snakehead fish" practiced by local fishermen on the Hau River, and be captivated by the enchanting landscape of the Mekong Delta. Throughout the tour, indulge in a variety of local seasonal fruits. Finally, at 6:30 PM, relish a dinner featuring local specialties.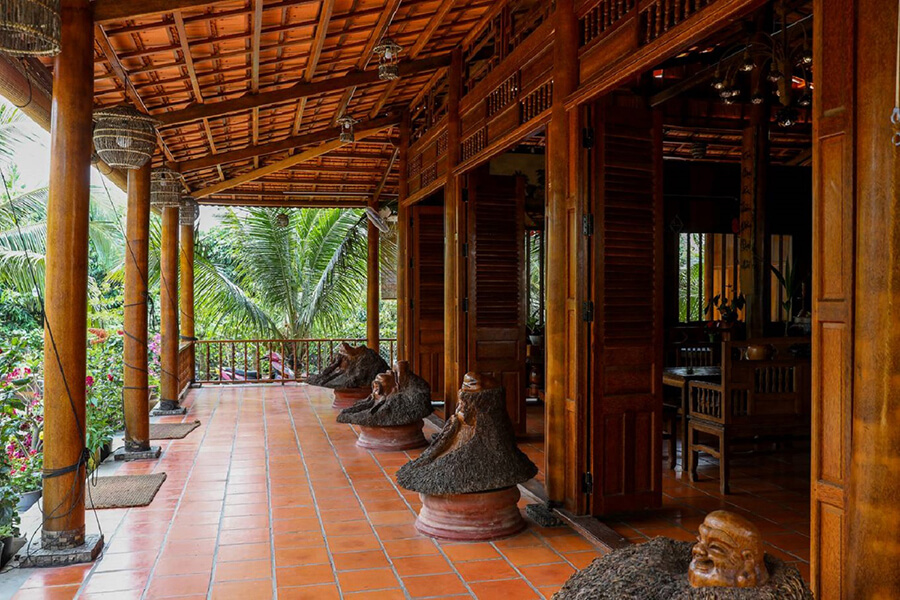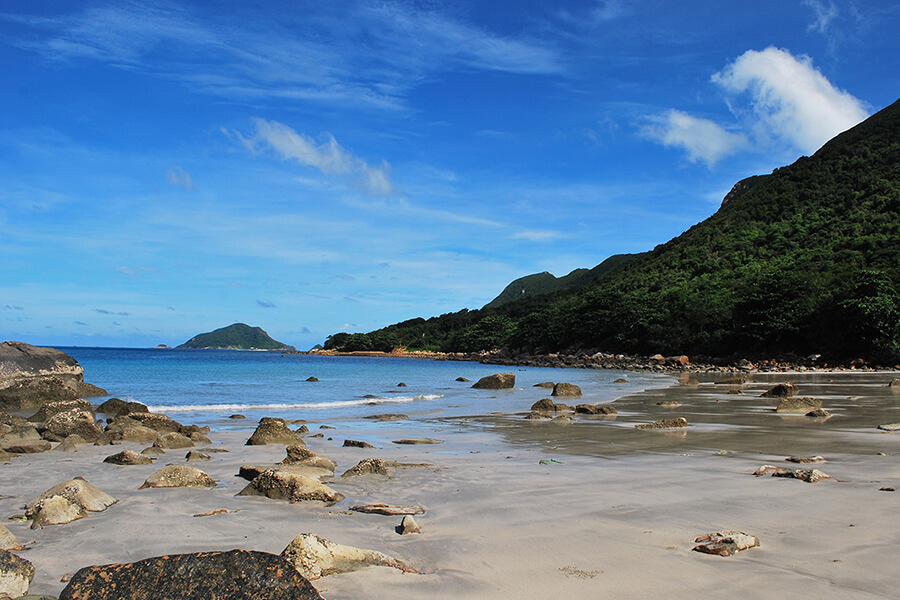 Day 3: Dong Thap – Bien Hoa

Begin your day at 6:00 AM with a delicious breakfast before embarking on your journey to Dong Thap. Your first stop will be at the Nguyen Sinh Sac Memorial Site and the grave of Nguyen Sinh Sac in Cao Lanh, where you can learn about the historical significance of this renowned figure. Continue your adventure to the captivating Xeo Quyt Tourist Area, where you'll board a small boat to explore the Tram Forest and visit the resistance bases. Immerse yourself in the preserved tunnels and secret bunkers that played a vital role during the revolution. Marvel at the area's rich biodiversity, boasting over 170 plant species and 200 animal species.
At 11:30 AM, indulge in a delightful lunch at a local restaurant, savoring the flavors of authentic Mekong Delta cuisine. In the afternoon, after satisfying your taste buds, begin your return journey to Saigon with a stop for some local souvenir shopping. Your vehicle will conveniently drop you off at the original pickup point, marking the end of your memorable journey through the Mekong Delta region.