Have you ever dreamed of immersing yourself in the culinary world of a multicultural city, where each dish carries a unique story? If you are planning to visit Ho Chi Minh City, set aside a half day to participate in a cooking class here. In this tour, you will directly experience and immerse yourself in the rich and unique culinary world of Saigon. Together, we will explore delicious flavors and embark on an exciting culinary adventure.
General Information
Duration: Half-day
Departure Date: Any Time You Want
Start/ End: Saigon/ Saigon
Full Itinerary
Starting in the morning or afternoon, you will be picked up at your hotel or a designated meeting point and then taken to a specially designed-restaurant for the class. The class will begin with an introduction to traditional Vietnamese dishes and the essential ingredients that make these dishes special. You will have a visit to a local market and be guided on how to select and prepare fresh ingredients from the local market. This is also an opportunity for you to learn about traditional spices and how they interact to create the distinctive flavors of Vietnamese cuisine.
Afterward, you will continue the journey to a restaurant specially designed for the cooking class. Here, talented and passionate chefs will welcome you and share their cooking secrets and skills. You will be guided step by step, from ingredient preparation and vegetable cutting to the cooking process of traditional and characteristic dishes.
During the hands-on practice, you will perform tasks such as making sour soup, rolling spring rolls, or frying Vietnamese pancakes. The chefs will share secrets to create delicious and enticing dishes. You will learn how to use traditional spices like fish sauce, pepper, garlic, and other special ingredients to enhance the unique flavors of the dishes. The chefs will teach you techniques for slicing, stir-frying, simmering, and garnishing the dishes with finesse, helping you create both delicious and visually appealing meals.
Upon completing the cooking process, it's time to enjoy the fruits of your labor. You will sit down at a beautifully arranged table and prepare to experience the dishes you have created. Along with the chefs and other participants, you will savor unique flavors and share stories about your cooking journey. This is a wonderful moment to savor the joy of cooking and indulge in culinary delights with like-minded people.
With a half-day cooking class in Ho Chi Minh City, you will not only learn new cooking techniques but also directly experience the unique culture and flavors of Saigon. Prepare yourself for a colorful and exciting culinary adventure, discovering amazing flavors and creating memorable moments in this vibrant city. Your Ho Chi Minh City tour ends.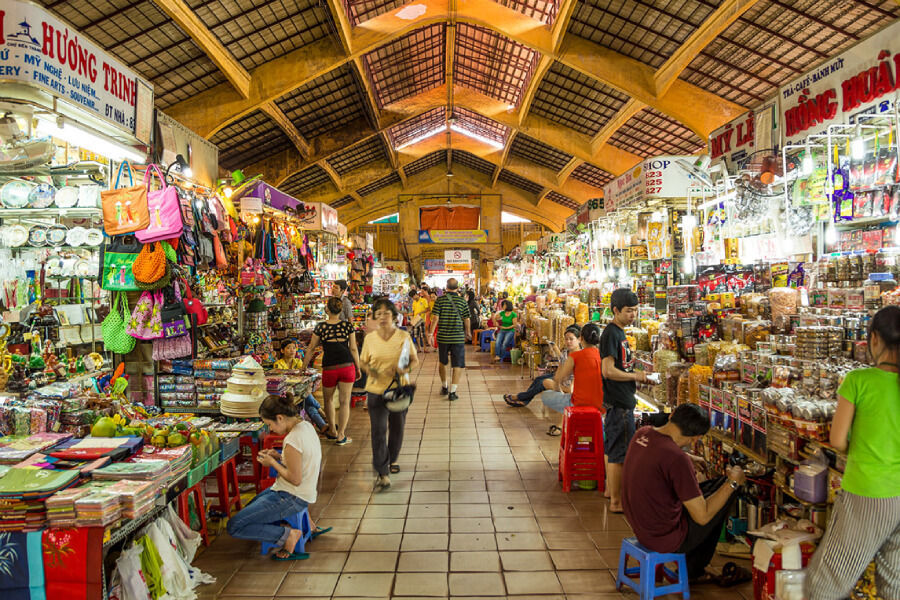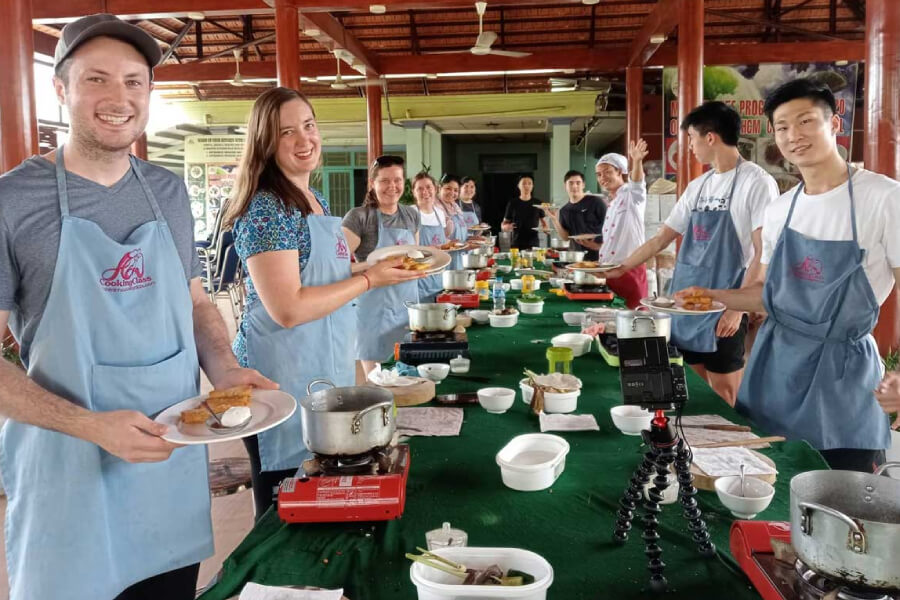 Some Traditional Food Included 
Sour soup

Spring rolls

Vietnamese pancakes