Nha Rong Harbor (or Ho Chi Minh Museum – Ho Chi Minh city branch) which is known as the largest harbor in Saigon, one of the most highlight attractions in Ho Chi Minh City, attracts millions of Vietnamese as well as foreign tourists each year by the unique architecture blending with the perfect combination between French style and Vietnamese culture. It is also famous for witnessing one of the most critical historical events of Vietnam. This is the site where President Ho Chi Minh – the most talented leader in Vietnam, embarked aboard to seek a path to national salvation in 1911. Nha Rong Harbor is an imperative tourist destination on the trip to discover on Ho Chi Minh City tours.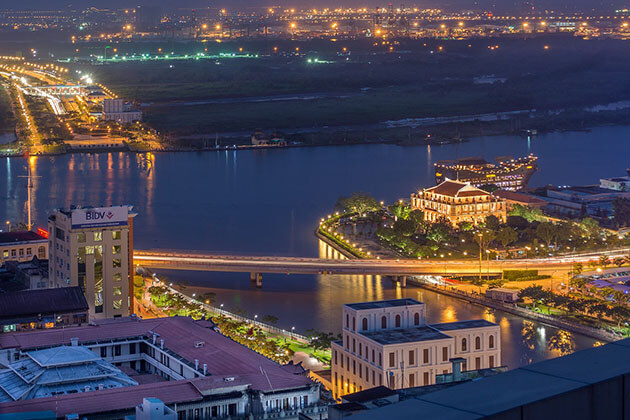 History of Nha Rong Harbor
Nha Rong (or Ho Chi Minh Museum) is situated on the junction of the Saigon River, at the end of Nguyen Tat Thanh street. "Nha Rong" means "Dragon House". Initially, it was a busy commercial harbor of Ho Chi Minh city which was built by the French between 1862 and 1863 to exchange goods, weapons, and materials during the French occupation of Vietnam.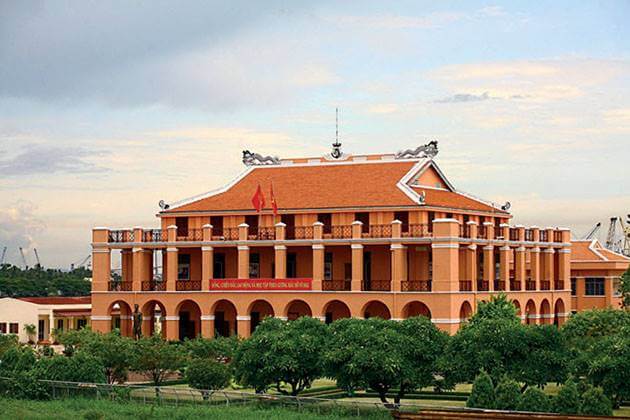 Nha Rong Harbor & The Story of President Ho Chi Minh
Today, the place is internationally well-known for a historic event related to Vietnam's independence. On 5th June 1911, at this harbor, Nguyen Tat Thanh (Van Ba), a young patriot and become President Ho Chi Minh later, aged 21, embarked aboard the ship Admiral Latouche Treville to sail to France. He set out on a long journey to seek ways to liberty for fatherland while Vietnam was under the control of the French during wartime. Thirty years later, in 1941, after traveling to some countries all over the world, he returned to Viet Nam to lead the revolution. Thanks to Ho Chi Minh's ingenious leadership, Vietnam gained independence. From that moment on, Vietnamese citizens are grateful to the leader for changing the fate of the country, so they love and want to preserve any keepsakes related to Ho Chi Minh.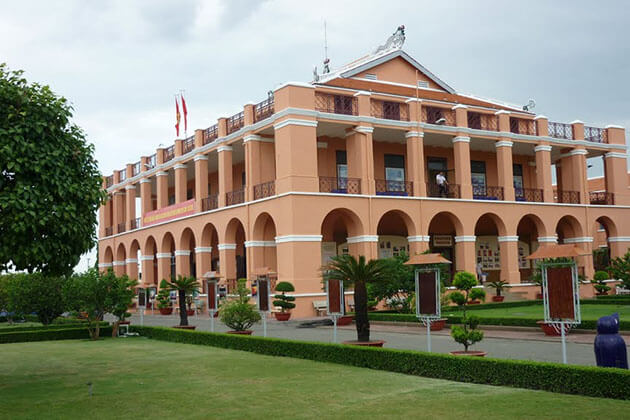 To celebrate the great contribution of President Ho Chi Minh, on September 3rd, 1979, the HCMC People's Committee officially decided to convert Nha Rong Harbor to Ho Chi Minh Museum at Nha Rong Harbor. As one of the most impressive museums in Ho Chi Minh city, it has collected, preserved, and exhibited a great number of pictures and items relating to President Ho Chi Minh's life and career. The museum has become a memorial place dedicated to the great Vietnamese leader and allured numerous local Vietnamese as well as international tourists who are interested in Ho Chi Minh's life and communism.
Unique Architecture of Nha Rong Harbor
Tourists setting foot on Nha Rong Harbor will have a great opportunity to admire its unique architecture. It is easy to see that there are two ceramic Vietnamese-dragon-shaped statues on its rooftop. The dragon is a cultural symbol of Vietnam appearing in a lot of pagodas, temples, and residential houses. That's the reason why the building is called Nha Rong (Dragon House).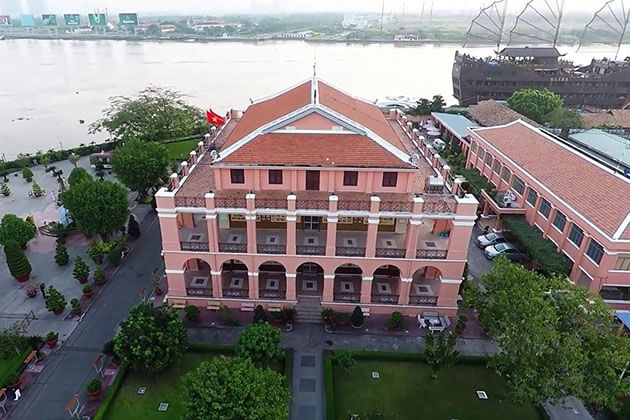 In the early days, the museum covered an area of 250 square meters and had three exhibit rooms. Today, it has nine exhibit halls with more than 148,000 square meters. Over 11,300 documents and artifacts along with 3,300 specialized books on President Ho Chi Minh are on display giving visitors information about Ho Chi Minh's life and his revolutionary career. Besides, there are a lot of workshop activities, seminars, exhibitions, cinema, etc. combining tourism with traditional patriotic education.
How to Get Nha Rong Harbor
Nha Rong Harbor is located at No.1 Nguyen Tat Thanh Street, Ward 12, District 4, Ho Chi Minh City. You can reach Nha Rong Harbor in many ways: bike, motorbike, or taxi.