The Coronavirus or Covid-19 is one of the World's most serious pandemics throughout recorded history. 215 countries all over the world have suffered from this epidemic with nearly 24,651,000 cases and over 836,000 deaths. Vietnam is one of the Chinese neighboring countries where people, economy, and lifestyle are extremely damaged.
Updated on 28/08/2020
Coronavirus (Covid-19) News & Update in Vietnam
Coronavirus (Covid-19) Cases, Deaths & Recovery
Vietnam is recognized as the most successful country world in controlling and preventing this pandemic.
| | |
| --- | --- |
| Total Cases | 1036 |
| Deaths | 30 |
| Recovered Cases | 637 |
Entry Conditions in Vietnam
From March 22, 2020, Vietnam has been suspending entry at all national borders for all nationalities until further declarations. The native, overseas students or diplomatic travelers are permitted to enter but they will be sent to medical camps for centralized quarantine for 2 weeks.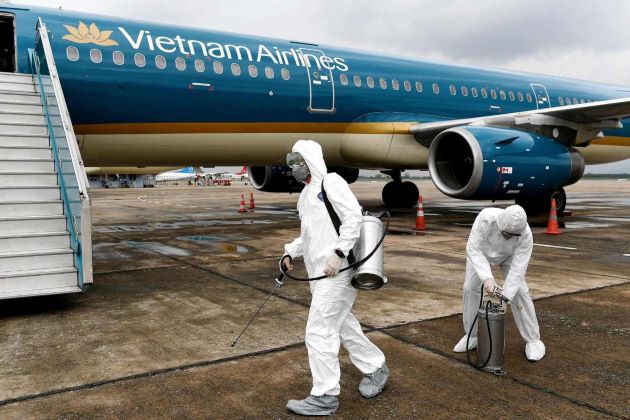 On June 16, 2020, the Vietnamese government proclaimed that no commercial flights to this country will be permitted before the 16th of September 2020 except for foreign passengers who require entry for diplomatic reasons, official duties, or highly skilled workers. They will also be required to complete the compulsory 14-day quarantine.
Health Check
The authority in Vietnam has required everyone to wear face masks in all crowded places and public areas. Religious gatherings, celebrations, and all sporting and cultural activities are banned or postponed. The order of social distancing was released in April as a strong action to stop the outbreak of the Covid-19 pandemic. After 3 months without community transmission, everything seems to become its normal condition before the Coronavirus epidemic.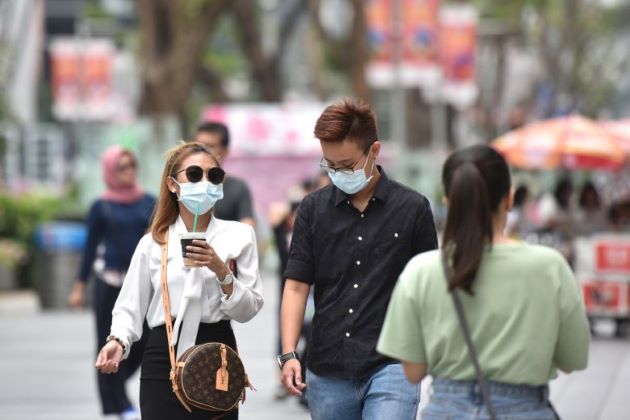 Tourist Attractions News & Update
| | | |
| --- | --- | --- |
| City | Sites & Activities | Status |
| Hanoi | The Quintessence of Tonkin show | Re-operate |
| | Lotus Water Puppet Theater | Re-operate |
| | Phan Thanh Liem's Water Puppet Theater | Re-operate |
| | Vietnam Formula One Grand Prix | Not operating until further notice |
| Sapa | All tourist sites | Only receive domestic travelers |
| Hue | Activities in Tam Giang lagoon | Not operating until further notice |
| | Tha Om Garden House | Re-operate |
| | "Nha nhac" – Hue elegant music show in Imperial City | Not operating until further notice |
| | "Home hosted meal in Hue" activity | Not operating until further notice |
| | "Rural life discovery on a Vespa" | Not operating until further notice |
| | Cat Tuong Quan Zen House | Re-operate on 01 January 2021 |
| | Y Thao Restaurant | Re-open from 01 August 2020 |
| | Ancient Hue Restaurant | Not operating until further notice |
| | Biet phu Thao Nhi Restaurant | Re-open |
| | Hoa Vien Restaurant | Re-open |
| | Phuoc Thanh Restaurant | Re-open |
| | Khong Gian Xua Restaurant | Re-open |
| | Banana Flower Restaurant | Re-open |
| | Mrs. Loan's House Restaurant | Re-open |
| | Club Garden Restaurant | Not operating until further notice |
| | Hue Inn side Out Restaurant | Re-open from 01 August 2020 |
| | Les Jardin Carambol Restaurant | Re-open from 01 July 2020 |
| Danang | Blue Dolphin Restaurant | Re-open |
| | Ngon Villa | Not operating until further notice |
| Hoi An | AO show | Not operating until further notice |
| | Traditional music show | Not operating until further notice |
| | Water puppet show | Not operating until further notice |
| | Reaching Out Teahouse | Not operating until further notice |
| | Cooking class in Golden Lotus | Not operating until further notice |
| | "Half Day of Discovery on a Scooter" activity | Not operating until further notice |
| | Tam Tam Cafe | Re-open |
| | Dao Tien River Restaurant | Re-open |
| | Vy's market | Re-open on 01 July 2020 |
| | Cargo Club Cafe & Restaurant | Not operating until further notice |
| | Morning Glory Restaurant | Not operating until further notice |
| | The Field Restaurant & Bar | Re-open on 15 July 2020 |
| | Hoa Hien Restaurant | Re-open |
| Nha Trang | Festivals (including Ponagar Tower Festival) | Canceled |
| Ho Chi Minh City | Discover the Art of Calligraphy with a Bonze (Buddhist Monk) | Not operating until further notice |
| | Calligraphy activity with Mr. Thanh Son | Not operating until further notice |
| | Calligraphy activity with Mr. Chinh Trung | Not operating until further notice |
| | Learn Traditional Music with a Family of Famous Artists (Truc Mai) | Not operating until further notice |
| | Discover Traditional Vietnamese Music in MR Duc Dau's House | Re-operate |
| | Attend a Water Puppet Show in Ho Chi Minh City | Not operating until further notice |
| | Engage in Sand-Art creation at Ms. Y Lan's Sand-Painting Studio | Re-operate |
| | Ho Chi Minh City by Night on a Vespa | Re-operate |
| | Attend the circus "AO" show at Ho Chi Minh City Opera House | Not operating until 26 August 2020 |
| | Meet the art: The vitality of contemporary art in Vietnam | Re-operate |
| | Tea Tasting Journey | Re-operate |
| | Hands-on Coffee Experience | Re-operate |
| Can Tho | Mekong Cruise | Suspend daily and overnight service |
| My Tho | My Tho – Cao Dai Temple | Not operating until further notice |
| Sa Dec | Tourist boats | Not operating until further notice |
| Tien Giang | Tourist attractions | Not operating until further notice |
| Vinh Long | Tourist attractions | Not receiving foreign guests until further notice |
| Ben Tre | Tourist attractions | Not receiving foreign guests until further notice |
Special Notes
Bring hand sanitizing gel
Carefully wash hands during the day with soap and water, for at least 20 seconds. Use sanitizing gel if soap and water are not available
Try to avoid touching eyes, nose, and mouth with unwashed hands
Refrain from drinking water from unknown sources