Join me in a magical world where art, color and creativity come together to create a unique and profound experience. That is A O Show – a wonderful performing arts show at Saigon Opera House in Ho Chi Minh City, where the audience is immersed in a spiritual and imaginative journey.
A O Show is not just an ordinary entertainment event, but a high-class work of art, bringing unforgettable experiences to all audiences. On stage, talented artists with precise and delicate control transform simple objects into vivid and ghostly images. With skillful performance techniques, they create unique, mesmerizing and creative puppetry performances.
Schedule Detail of the A O Show
Showtime: From Monday to Friday every week at 6:00 pm
Duration: 60 minutes
Location: Saigon Opera House, Address: 07 Cong Truong Lam Son, Dist. 1, Ho Chi Minh City.
Special Price: Starting at 700,000 VND
The Feature of "A O Show"
Vietnam's Contrasting portrait
A O Show is a true tribute to Vietnam's contrasting portrait. It combines traditional elements such as bamboo structures and folk music with modern artistic expressions, resulting in a harmonious blend of old and new. The show beautifully encapsulates the essence of Vietnamese culture, embracing both deeply rooted traditions and progressive spirit.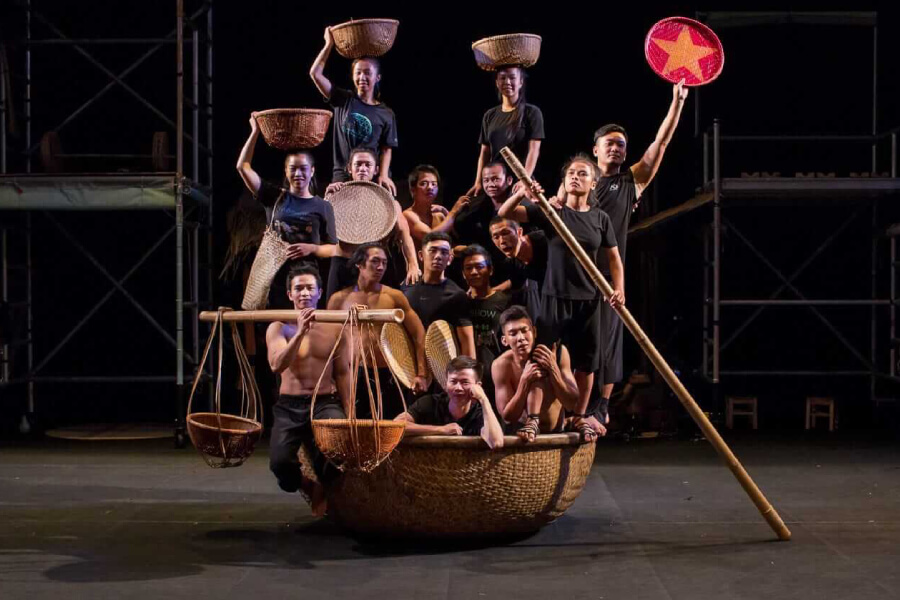 One of the special elements of A O Show is the combination of tradition and contemporary. The traditional dances of the Vietnamese people are reproduced and with contemporary elements such as music, light and images, creating a wonderful interference. Not only has physical beauty, but A O Show also brings profound messages about life, love, and people.
Vietnamese Bamboo Circus: Great Combination of Art and Humor
In the vibrant heart of Ho Chi Minh City, a unique and engaging performance ignited the stage, creating a contrasting portrait of Vietnam and offering a subtle hint of humor. True to its name, the Vietnam Bamboo Circus has filled the historic space of the 121-year-old Opera House, creating a fascinating intersection between tradition and contemporary art.
When the lights flicker dimly and fun musical notes resound in the space of the Saigon Opera House, the Vietnam Bamboo Circus is the center of attention, attracting the audience with inspirational performances, Subtle humor and cultural diversity. This is an experience that transcends boundaries and speaks to the common language of art and human connection.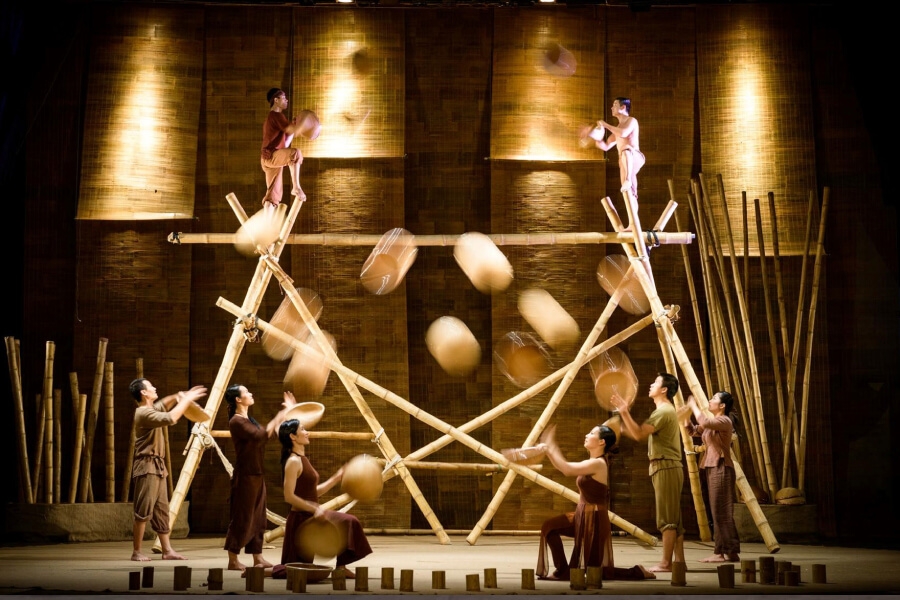 The Vietnamese bamboo circus is a profound tribute to Vietnam's rich cultural heritage, offering a unique combination of acrobatics, dance and the art of storytelling. The performers, with their extraordinary skills and unsurpassed strength, wowed the audience with their outstanding performances and unbelievable stunts. This proves the human spirit and unceasing strength of Vietnamese people.
A delicate touch of humor
At the heart of this gripping show is subtle humor. The actors skillfully incorporated humorous elements into their performances, bringing laughter and joy to the audience. Through clever comedy and witty interactions, they create a fun atmosphere that enhances the overall experience and leaves a lasting impression on the audience.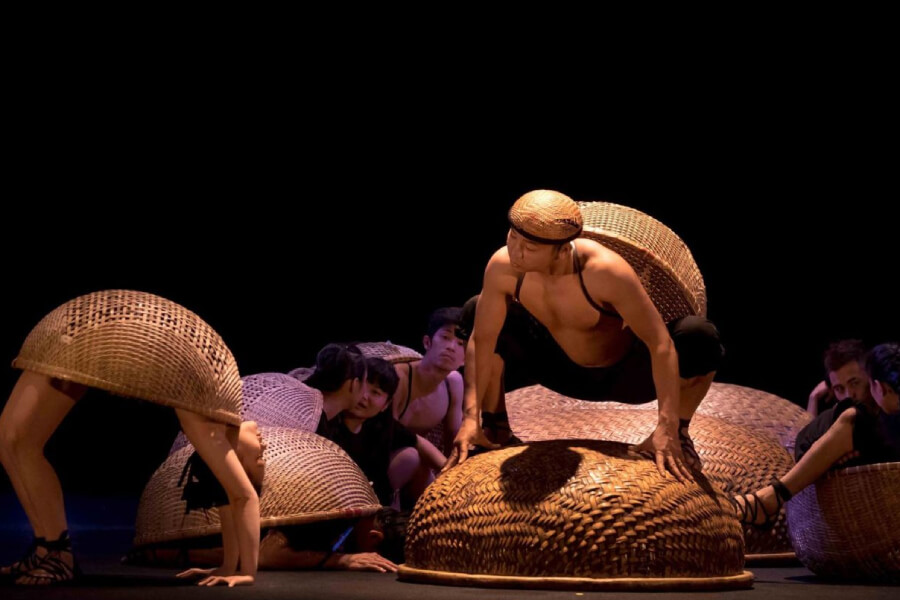 This gripping show focuses on a subtle sense of humor, a subtle humor that goes beyond the simple and old. Excellent actors not only know how to use style and words skillfully, but also skillfully integrate humorous elements into their performances, creating a wonderful work full of creativity and fun taste.
121-year-old Opera House
The Opera House, which is more than 121 years old, has been chosen as the perfect destination for the A O Show event, giving it a splendor and magnificence. This place becomes a unique architectural gem, a mirror of history and beauty embellished with exquisite details, giving each performance a particularly captivating atmosphere.

As the artists hit the stage, the audience couldn't help but be mesmerized by the timeless beauty of the ornate interior and the perfection of the Opera House. It's a journey back in time, taking the audience to a bygone era where art and culture magically intersect. The Opera House is not only a performance venue, but also a vivid picture of the past and present. With a wonderful blend of cultural heritage and contemporary creativity, this place gives A O Show not only a splendid backdrop but also an artistic spirit.
A O Show is an event not to be missed when coming to Ho Chi Minh. With the talent, creativity and passion of the artists, the show brings wonderful and emotional moments to the audience. Get ready to be sucked into the unique art space and discover surprises at A O Show.